Apple Reshapes Holiday Shopping With Bigger Smartphones
by
Spending on mobile phones overtakes tablets for first time

Bigger screens, easier payment, shopping apps lure buyers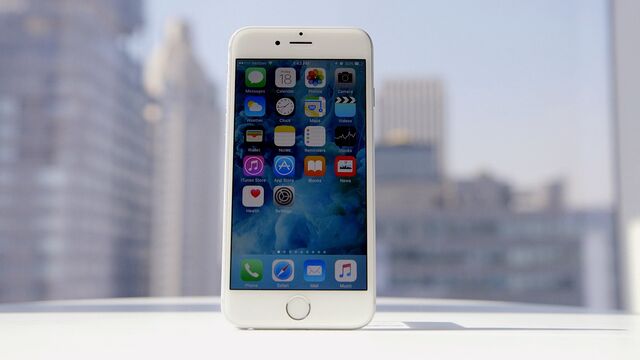 Holiday shoppers aren't just abandoning crowded stores in favor of shopping online. They're also putting aside tablets in favor of pushing the buy button on bigger smartphones such as Apple Inc.'s iPhone 6 Plus.
Online spending via smartphones surged more than 75 percent, surpassing purchases made on tablets for the first time this Thanksgiving weekend, according to data from International Business Machines Corp. That suggests bigger screens, easier payment options combined with revamped retail websites and shopping applications customized for phones are changing consumer behavior.
Smartphones accounted for 17.1 percent of all Cyber Monday spending as of 3 p.m. in New York compared with 11.1 percent on tablets, according to IBM. Last year, smartphone purchases made up 10.5 percent of all online sales compared with 12.5 percent on tablets.
"It's a pretty big shift in consumer behavior," Jay Henderson, IBM's marketing cloud director, said in an interview. "Retailers are making it easier for people to shop on their smartphones, the devices are bigger and consumers are getting more comfortable purchasing on small devices."
As cellphones begin doing most of the tablet's job, the lines are blurring between the two and the pocketable phone is coming out on top. Worldwide tablet sales are expected to drop 8.1 percent this year to 211 million devices, according to IDC. Smartphone sales, meanwhile, were up 6.8 percent to 355 million in the third quarter.
"A lot of this is the popularity of the iPhone, since so much retail traffic is from iPhones as opposed to other devices," said Sucharita Mulpuru, analyst at Forrester Research. "There hasn't been much innovation in tablets."
The shift in the most popular mobile shopping device comes as consumers increasingly abandon stores in favor of online shopping. More than 103 million people shopped online over the four-day weekend, which started Thursday on Thanksgiving and continued with Black Friday, according to an annual survey commissioned by the National Retail Federation. That compares with fewer than 102 million who ventured into traditional stores, the trade group said.
Watch Next: Apple Only Spends 3.5% of Revenue on R&D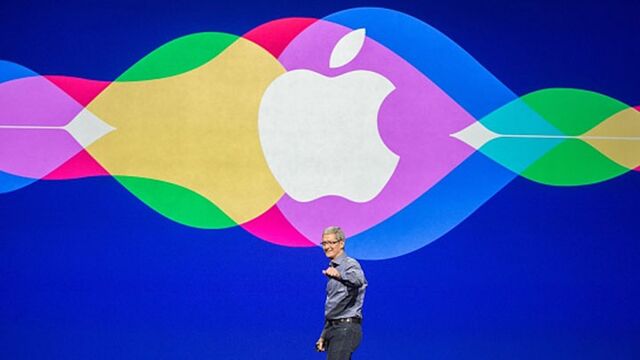 Before it's here, it's on the Bloomberg Terminal.
LEARN MORE