S&P 500 Pares Monthly Climb as Oil Slips, Dollar Maintains Gains
by and
Crude caps worst month since July ahead of OPEC meeting

Yuan rebounds after IMF designates it a reserve currency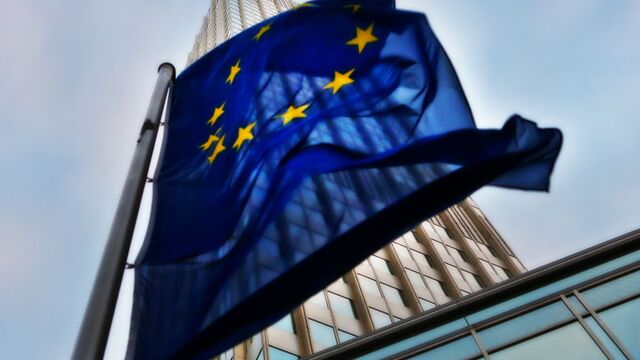 U.S. stocks retreated, whittling down their November advance as investors prepared for a raft of economic data due this week along with policy decisions from central banks.
Consumer stocks led the Standard & Poor's 500 Index lower, trimming its gain in November to 0.1 percent. The euro capped its worst month versus the dollar since March on prospects Europe will bolster economic stimulus just as the U.S. considers tightening policy. The yield gap between German and American bonds widened to the most in nine years, while emerging-market stocks posted their biggest monthly slump since August. The yuan rallied after the IMF said it will be added to its basket of reserve currencies.

Economists surveyed by Bloomberg are unanimously predicting that the European Central Bank will expand monetary accommodation this week, highlighting its policy divergence with the Federal Reserve as odds of a U.S. interest-rate increase in December hold above 70 percent. The prospect of an end to America's era of near-zero borrowing costs has propelled the greenback to its best month since July while weighing on assets from gold to developing-nation stocks. OPEC members also meet this week.
"This is a fairly big week between the ECB Thursday and the jobs number on Friday," Mark Kepner, an equity trader at Chatham, New Jersey-based Themis Trading LLC, said by phone, referring to American payrolls data. "These are going to be a pivotal two weeks to set us up through the end of the year."
Compared with where they were leading up to the last Fed meeting in October, U.S. equities are in a much improved state. At the start of that month, the S&P 500 was still down 8.6 percent from its August high. Three weeks ahead of the forthcoming meeting, shares in the benchmark gauge are back in the range they were trading in weeks before the correction started.
In addition to the ECB's policy decision Thursday, Fed Chair Janet Yellen will appear before Congress ahead of the payrolls report.
Stocks
The S&P 500 fell 0.5 percent to 2,080.41 as of 4 p.m. in New York. It's lackluster performance in November comes on the heels of an 8.3 percent surge in October, as shares rallied from the third-quarter selloff.
The U.S. benchmark has eked out gains as signs of a strengthening economy offset concerns over the Fed's plans to raise rates, throttling back on stimulus that has underpinned the 6 1/2 year equities bull market. Mounting speculation policy will be tightened this year boosted financial shares by 1.7 percent in November, while utility stocks tumbled 2.8 percent.
"We're treading waters for now as the markets are waiting for the central banks' decisions," said Benedict Goette, the Zurich-based founder of asset-management firm Compass Capital, currently merging with Crossbow Partners. "A Fed hike is pretty much priced in by now, so equities will probably trade in a tight range."
The lull in the stock market is continuing after light trading around last week's Thanksgiving holiday left U.S. equities little changed last week. Energy companies reversed Friday's declines on Monday as oil swung between gains and losses, while health-care shares retreated. Retailers and apparel companies sank amid signs traffic at bricks-and-mortar stores was down for the Black Friday sales.
The Stoxx Europe 600 Index climbed 0.5 percent Monday to cap a 2.7 percent monthly gain after rising 8 percent in October. Carmakers led the advance in November with an 8.3 percent advance, while resource producers fell 6.5 percent.
The MSCI Asia Pacific Index slipped 2 percent in the month as utilities and materials producers led losses. Australia's S&P/ASX 200 Index fell 1.4 percent in November, while South Korea's Kospi gauge dropped 1.9 percent. The Topix index in Japan pared its second straight monthly advance Monday to 1.4 percent.
Currencies
The euro fell to as low as $1.0558, its weakest level since April. The currency lost 4 percent in November, its steepest monthly decline since a 4.2 percent drop in March, when the ECB embarked on its 1.1 trillion-euro asset-purchase program.
The pound briefly fell below $1.50 for the first time since April after the newest member of the Bank of England's Monetary Policy Committee said he's comfortable with keeping interest rates at a record low. The dollar capped a 2 percent gain versus the yen this month, the most since May.
Turkey's lira climbed 0.4 percent after its biggest weekly retreat since March. The currency advanced after Turkey and the European Union agreed on measures to counter terrorism and help stem a refugee crisis.
The International Monetary Fund's executive board, which represents the fund's 188 member nations, decided that the yuan meets the standard of being "freely usable" and will join the dollar, euro, pound and yen in its Special Drawing Rights basket, the organization said Monday in a statement.
China's currency gained 0.2 percent in offshore trading, to 6.4327 a dollar.
Bonds
Yields on 10-year Treasury notes fell one basis point, or 0.01 percentage point, to 2.21 percent, amid a seven basis-point increase in November.
With the Fed and ECB headed in opposite directions on monetary policy, the extra yield that two-year Treasuries offer over their German counterparts widened to 136 basis points, the most since 2006 on a closing basis. 
The yield on U.S. two-year notes has climbed about 21 basis points in November, the biggest monthly gain since December 2009, while equivalent German bond yields have dropped the most since January 2014.
Commodities
West Texas intermediate oil lost 0.1 percent to $41.65 a barrel before a decision on the Organization of Petroleum Exporting Countries' production policy due Dec. 4, adding to its 11 percent slide in November. Futures also dropped in London, with Brent slipping to $44.61 a barrel to cap a 10 percent monthly decline.
Gold saw its the biggest monthly drop in more than two years in November on prospects for ongoing gains in the dollar. Platinum slipped to a seven-year low.
Most-active iron ore futures in Singapore sank below $40 a metric ton for the first time on concern that the economic slowdown in China will cut demand as supplies from the largest miners climb.
Emerging Markets
The MSCI Emerging Markets Index fell 1.5 percent on Monday. The gauge has fallen 4 percent in November, well exceeding the 0.7 percent drop in the MSCI World Index of developed-nation stocks. 
Equities in emerging markets are headed for their worst year since 2011 on concern the slowdown in China will ripple through developing economies such as South Korea, Indonesia and Brazil, which count the world's second-largest economy among their biggest trading partners.
Brazil's real slumped the most among developing-nation currencies after the Colombian peso, as a corruption probe threatened to sidetrack President Dilma Rousseff's economic agenda.
The Shanghai Composite Index gained 0.3 percent to end November up 1.9 percent, its smallest move up or down since January. Stocks erased losses in the last hour of trading on Monday as a second day of price swings tested the government's plan to trim support for the equity market.
Before it's here, it's on the Bloomberg Terminal.
LEARN MORE