Fabius Says Everyone Now Agreed on Crushing Islamic State
Gregory Viscusi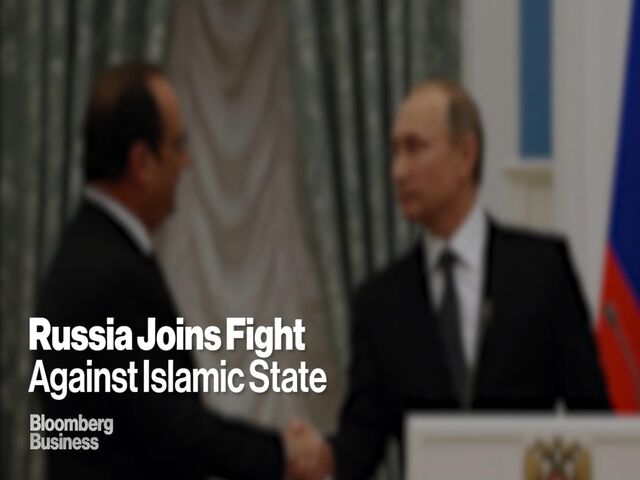 All the major powers are now agreed that crushing the Islamic State is the priority in Syria, and Russia will avoid air strikes against moderate Syrian rebel groups, French Foreign Minister Laurent Fabius said.
France and Russia will work out a map of Syrian rebel positions, Fabius said in an interview with RTL Radio. French President Francois Hollande yesterday met his Russian counterpart Vladimir Putin in Moscow.
It would be "counter-productive" to send French ground forces, Fabius said. "The lessons of recent wars in the Middle East is that foreign troops are quickly seen as an occupying force," he said, declining to answer questions about the use of special forces.
Defeating Islamic State will require air strikes and "forces on the ground, which can't be ours, but which must be the Free Syrian Army, Arab Sunni forces, and why not forces of the regime," he said.
There is no link between the Syrian issue and sanctions imposed on Russia over its interference in Ukraine, he said.
Before it's here, it's on the Bloomberg Terminal.
LEARN MORE