'Stupidly' Expensive London Frustrates Would-Be Buyers
by
Median home price climbed to almost 420,000 pounds in October

Properties out of reach for many first-time purchasers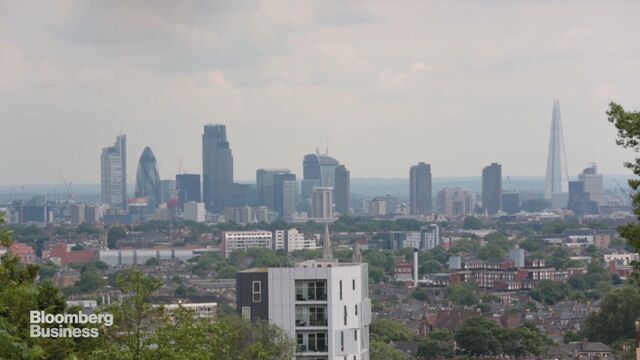 Sue Roy, a 37-year-old accountant from the London suburb of Upminster, moved back in with her parents to save for a down payment after finding herself unable to afford a home in the U.K. capital.
"It's stupidly expensive and unbelievable that even professionals like me are getting priced out of the market," said Roy, who had been renting an apartment for 1,200 pounds ($1,800) a month. "I wanted to stay in King's Cross because it's just down the road from work, but I couldn't afford to buy."

The median house price in London was 419,650 pounds in October, about 12 percent more than a year earlier, according to an analysis of Land Registry data by Bloomberg. The surge in values prompted the U.K. government to announce measures this week to aid first-time buyers in the capital, such as offering Londoners interest-free loans worth as much as 40 percent of the value of a newly built home as part of a program known as Help to Buy.
"Demand for home-ownership is high, but affordability continues to be a problem for many," Jeremy Leaf, former chairman of the Royal Institution of Chartered Surveyors, said in an e-mail. "Any measures which help first-time buyers are good for the whole housing market and the London Help-to-Buy scheme will be helpful.''
Surging labor and material costs may make it difficult for homebuilders to increase their output, said Mark Farmer, head of U.K. development at consulting firm Arcadis LLP. "The unprecedented level of construction-cost inflation in the last 18 months is now leading many developers that have not yet committed to start building, to question whether their schemes are still viable," he said.
The government's moves to make more homes affordable for first-time purchasers came after the average income of the buyer of a home in London surged to a record in the third quarter, according to data compiled by the Office for National Statistics. Buyers earned a record 104,000 pounds a year, 6,000 pounds more than in the previous three months, and typically borrow an average of 340,000 pounds, the data show.
"It's just hard to believe that at 37 I'm back living with my parents,"  said Roy, who now spends 90 minutes commuting to and from her office. "Time is ticking and I really want to get on the property ladder."
Before it's here, it's on the Bloomberg Terminal.
LEARN MORE