Treasuries Rise Amid China Equities Rout While Disney, Oil Slump
By
Shanghai Composite tumbles as industrial profits slide

U.S. small-cap stocks advance in shortened trading session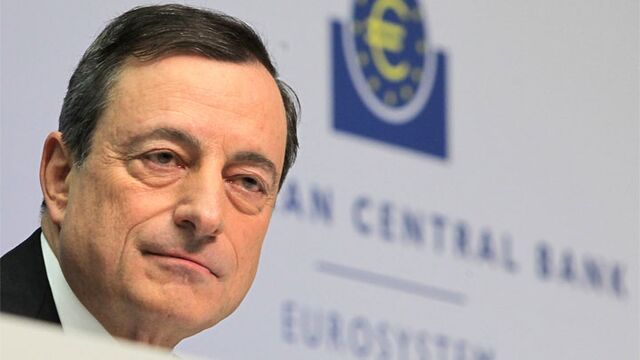 Emerging-market equities slid after Chinese shares tumbled, while small-cap U.S. stocks gained in a shortened trading session. Oil pared a weekly advance and gold slipped to the lowest since 2010.
The Shanghai Composite Index dropped 5.5 percent, its biggest retreat since the depths of a $5 trillion rout in August, dragging down emerging markets as industrial profits sank and regulators clamped down on brokers. The euro posted its longest stretch of weekly losses versus the yen since the shared currency's 1999 creation as the European Central Bank prepares to meet next week. U.S. media shares fell while small caps rallied for a fifth day following the Thanksgiving holiday.
"We have had a good run recently, and I would suspect that liquidity is still somewhat thin having had a holiday," said Otto Waser, chief investment officer at R&A Group Research & Asset Management in Zurich. "Most people who are buying are assessing when they are buying at the moment -- you can't be quite sure that anything you buy now will be much higher 12 months down the line. Do we have many triggers at the moment? Probably not."
Better-than-estimated confidence data tempered losses in European equities as investors assess the impact of a slowdown in China on the global economy. Yields from Spain to Germany have fallen to record lows on speculation European Central Bank chief Mario Draghi will cut the deposit rate or expand its quantitative-easing program. That's also weighing on the shared currency, which was set for its seventh straight week of declines versus the yen.
"The ECB has already made up its mind, and Draghi will deliver next week," said Nick Kounis, head of macro research at ABN Amro Bank NV in Amsterdam. "You'd have to see spectacular change to sway the ECB from taking action at this point given that its main is inflation not rising quickly enough."
The Stoxx 600 slipped 0.2 percent and the Standard & Poor's 500 Index rose less than 0.1 percent. The Russell 2000 Index of smaller companies added 0.4 percent. U.S. equity markets closed at 1 p.m. today.  The yield on 10-year Treasury notes fell one basis point to 2.22 percent, with trading also closing early.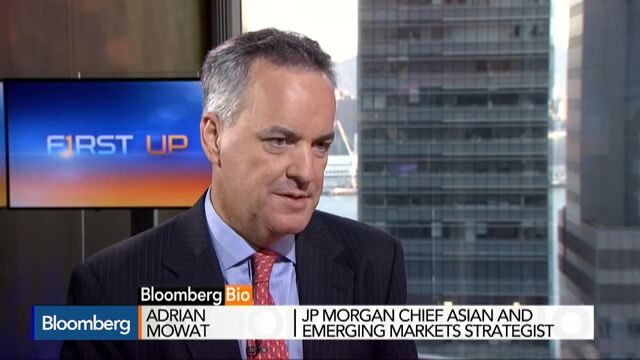 Stocks
Investors watched for signs whether shoppers continue to flock to stores for the Black Friday sales. U.S. e-commerce sales surged on Thanksgiving, suggesting customers may be choosing to stay away from stores. Macy's Inc. fell 1 percent and Kohl's Corp. declined 0.9 percent.
Walt Disney Co. dropped 3 percent, the most since August, after reporting a decline in ESPN subscribers, reviving concerns about shrinking demand for traditional cable TV packages and dragging down media stocks.
U.S. equities barely moved through the shortened trading week, following the S&P 500's biggest weekly jump of the year. That put the index's rebound to 12 percent from its low in August as concern eased that China's slowdown will hurt the global growth. The Russell 2000 Index of smaller companies, meanwhile, rallied this week, advancing 2.3 percent with health-care stocks leading the way.
ECB Looms
The 19-nation euro is poised for its biggest monthly loss since March versus the dollar as monetary policy diverges between the ECB and the Federal Reserve.
A cut of 10 basis points to the euro area's deposit rate is fully priced in, according to futures data compiled by Bloomberg, which also shows a 15 basis-point cut is more than 90 percent priced in.
The euro was at 130.09 yen on Friday, set to complete a seven-week slide of almost 5 percent. Europe's common currency was at $1.0593, down 3.8 percent since Oct. 30. It slid to $1.0566 on Wednesday, the lowest since April.
Germany's two-year yield dropped to a record minus 0.42 percent on Friday, while the yield on similar-maturity Finnish notes fell to minus 0.384 percent and Spain's slid to minus 0.049 percent, both all-time lows.
Euro-denominated investment-grade corporate bonds have returned 0.7 percent this month, compared with a 0.3 percent loss for comparable notes in dollars, according to Bank of America Merrill Lynch index data through Thursday. The November gains for euro debt reversed declines for the year to a return of 0.4 percent from a loss of 0.3 percent.
High-yield bonds in euros have returned 0.5 percent in November, while U.S. junk bonds have lost 2.4 percent amid low commodity prices.
The franc slid 0.6 percent to 1.0299 per dollar as investors speculated whether the Swiss National Bank will respond to ECB stimulus by intervening to weaken its own currency. SNB spokesman Walter Meier declined to comment.
Emerging Markets
The MSCI Emerging Markets Index dropped 1.4 percent as benchmark gauges in China, Russia, Taiwan and the Philippines lost at least 1 percent.
Hong Kong's Hang Seng China Enterprises Index of mainland companies dropped 2.5 percent to an almost two-month low. Some of the nation's largest brokerages disclosed regulatory probes and two more companies said they're struggling to repay bonds.
The probe into the finance industry comes as the government widens an anti-corruption campaign and seeks to assign blame for the selloff earlier this year. The Securities Association of China banned brokerages from using derivatives to provide financing to clients for stock trading, China Securities Regulatory Commission spokesman Zhang Xiaojun said at a briefing.
Brazil's Ibovespa slid 2.7 percent as the arrest of a ruling-party senator this week threatened to sidetrack President Dilma Rousseff's economic agenda. The gauge plunged 2.9 percent Wednesday after police arrested billionaire banker Andre Esteves and the leader of the ruling coalition in the Senate, Delcidio Amaral, in the corruption probe that has shaken Latin America's biggest economy.
A gauge of 20 developing-nation currencies extended this week's decline to 1.2 percent, leaving it less than 0.1 percent away from a record low reached on Sept. 28. Turkey, Russia and South Africa led losses over the five-day period.
While Turkey's lira rebounded on Friday, it was down 3.3 percent for the week. That's the worst performance among 31 major currencies tracked by Bloomberg as tension with Russia over Turkey's downing of the warplane on Tuesday spurred a selloff earlier this week. Russia's ruble extended this week's losses to 2.7 percent.
Commodities
Oil pared its first weekly advance in a month, with futures falling 3.1 percent to $41.71 a barrel in New York as Libya said it's making progress to resume pumping crude after more than a year and Russia ruled out military retaliation against Turkey for downing its jet near the Syrian border.
Gold fell, heading for its sixth straight week of losses, the longest such streak since August. Speculation that U.S. policy makers will raise interest rates next month is helping boost the dollar, curbing the metal's appeal as an alternative asset. Gold futures declined 1.3 percent to settle at $1,056.20 an ounce. Earlier, the price fell to $1,051.60, the lowest since February 2010.
Nickel dropped 3.6 percent in London, zinc slumped 2.9 percent and copper slipped 0.3 percent.