S&P 500 Closes Little Changed Amid Data as Energy Shares Retreat
by
Durable goods orders outpace forecasts, consumer spending lags

Investors remain focused on global central banks' policy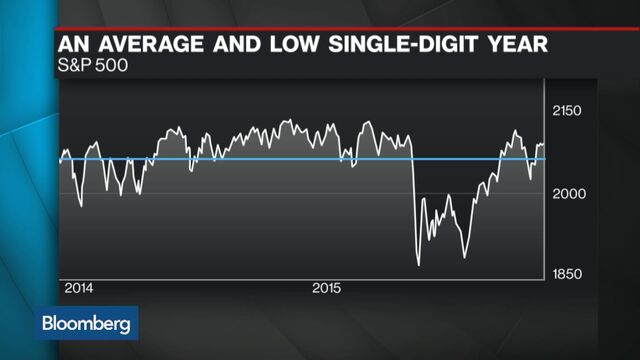 U.S. stocks closed little changed in light trading, with equities hovering near three-week highs as investors weighed mixed economic data and weakness in commodities.
The Standard & Poor's 500 Index roamed in a narrow range for a third day, following the index's strongest week this year. Declines in energy and raw-material shares were offset as Pfizer Inc. climbed 2.8 percent to lead health-care companies higher. Macy's Inc. gained 1.9 percent to pace an increase among a group of retailers, which rose for the seventh time in eight days.
The S&P 500 fell less than 0.1 percent to 2,088.87 at 4 p.m. in New York, with the gauge holding in its tightest intraday range in six months. The Dow Jones Industrial Average gained 1.20 points to 17,813.39. The Nasdaq Composite Index increased 0.3 percent, while the Russell 2000 Index advanced 0.8 percent. About 5.2 billion shares traded hands on U.S. exchanges, 29 percent below the three-month average.
This was the week's final full trading session as U.S. markets will be closed Thursday in observance of the Thanksgiving Day holiday, and equity markets close at 1 p.m. on Friday.
"The economic numbers today basically confirm what we've seen -- a moderate expansion," said David Donabedian, chief investment officer of Atlantic Trust Private Wealth Management, which oversees $27 billion. "It's a typical mixed bag of economic news. Markets continue to be focused not just on the Fed, but global central bank policy, with the ECB meeting coming up next week."

A report today showed orders for U.S. business equipment climbed more than forecast in October, indicating steady domestic demand is encouraging corporate investment even as global sales waver. Separate data showed household spending rose less than forecast in October, while income gains accelerated.
Data Wednesday also showed consumer confidence rose less than expected in November, while purchases of new homes rebounded in October from a 14-month low. Order backlogs reached an eight-year high, indicating a pickup in residential construction.
Other recent reports have bolstered the case for the Federal Reserve to begin raising interest rates as soon as next month. Traders are now pricing in a 72 percent probability that the central bank will increase borrowing costs at its December meeting.
'Solid Backdrop'
"It looks as though we're going to go into the new year with a fairly solid backdrop," said Nick Ford, a fund manager who helps oversee the equivalent of $3.7 billion at Miton Group in London. "The U.S. is economy doing OK. The GDP number that came out this week was reassuring. I wouldn't be surprised to see a decent year-end rally for equity markets generally."
Stocks have barely budged so far this week, with the S&P 500 remaining less than 2 percent away from its May all-time high. A rally in energy shares yesterday helped equities erase an early slide triggered by the downing of a Russian warplane by Turkish forces. The benchmark has climbed 12 percent since the bottom of an August selloff that was sparked by fears a slowdown in China's economy would spread.
The Chicago Board Options Exchange Volatility Index fell 4.7 percent Wednesday to 15.19. The measure of market turbulence known as the VIX dropped 23 percent last week, the most since July.
Six of the S&P 500's 10 main groups fell today, with energy and raw materials companies losing the most. Health-care and consumer shares were the strongest performers, though the moves in all of the industries were less than 0.9 percent.
Pfizer Leads
Pfizer and Allergan Plc paced the gains in health-care, rising more than 2.8 percent. Both companies rallied for a second day after their record $160 billion merger deal got a cool reception from investors on Monday. The Nasdaq Biotechnology Index rose 1 percent as Alexion Pharmaceuticals Inc. and Mylan NV gained at least 2.5 percent.
Retailers in the S&P 500 rose for a fourth day, adding to an advance after their biggest weekly gain since December 2011. Bed Bath & Beyond Inc. and Tiffany & Co. joined Macy's at the top of the pack, rising more than 1.8 percent. Data today showed consumers in October saw their biggest wage gains in five months, though they pocketed much of the increase as the saving rate jumped to the highest level in almost three years.
Online travel company Expedia Inc. rebounded 1.9 percent after sliding 2.9 percent Tuesday, while Marriott International Inc. and Carnival Corp. each added 1.2 percent. The companies slumped yesterday following a U.S. State Department worldwide travel alert issued Monday night, warning Americans of possible risks amid increased terrorist threats.
Keurig Green Mountain Inc. surged 8 percent, the most in the S&P 500, on top of a 6.9 percent increase yesterday. The maker of single-serving coffee systems had its biggest rally in more than 21 months last Thursday, soaring 18 percent, after earnings beat estimates.
Energy and raw-materials companies retreated after they both posted two straight days of gains for the first time since Nov. 3. Declines were muted as equities markets traded in a tight range, with Marathon Oil Corp. and Williams Cos. slipping at least 1.8 percent.
Dow Chemical Co. lost 2.7 percent, the most in almost two months, to lead declines among materials companies. The U.S. Environmental Protection Agency moved to halt the use of the company's Enlist Duo herbicide, according to a court filing. Dow said it's working with the EPA to provide assurances its product meets the conditions of its registered use.
Deere, HP
Among other companies moving on corporate news, Deere & Co. advanced 4.8 percent, the most in seven weeks. The world's largest farm equipment manufacturer forecast fiscal 2016 profit and posted fourth-quarter earnings that beat analysts' estimates, even as lower crop prices reduce the money that growers have to buy tractors and combines.
HP Inc. tumbled nearly 14 percent after a forecast for the first fiscal quarter as a stand-alone company came in lower than analysts had anticipated, hurt by its dependence on the lackluster market for personal computers and printers.
Its corporate-technology counterpart, Hewlett Packard Enterprises Co., gained 3.1 percent. The company -- which sells equipment, services and software to businesses -- also forecast quarterly profits below estimates, though executives highlighted revenue growth, excluding the impact of currency fluctuations.
Before it's here, it's on the Bloomberg Terminal.
LEARN MORE