The Toy Company That Won the Star Wars Lottery
What happens when your product looks like a Star Wars character?
By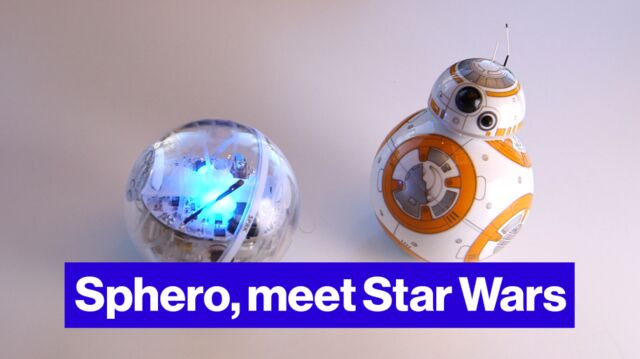 The relatively unknown robotics toy company Sphero had been making little remote-controlled balls for years. It's purely coincidence that the toys looked just like BB-8, an adorable little droid in the upcoming movie, Star Wars: The Force Awakens.
In other words, Sphero won the Star Wars lottery. The company released the toy version of BB-8 on Sept. 4, and sales have skyrocketed. 
The toy sold 22,000 units in just 12 hours and Sphero's September sales netted nearly 90 percent of the company's annual haul. The company is on track to sell even more as the movie's December release date approaches. 
"We already were changing the way people interacted with robots," said founder Adam Wilson. "This changed the way the world saw robots. It really did change everything. We could never have seen this coming like that."

Before it's here, it's on the Bloomberg Terminal.
LEARN MORE