Shkreli Says Price Increases for Turing Drug Don't Matter
by and
Turing CEO is interviewed about costs on Bloomberg TV

Company's drug so small `it doesn't affect the system at all'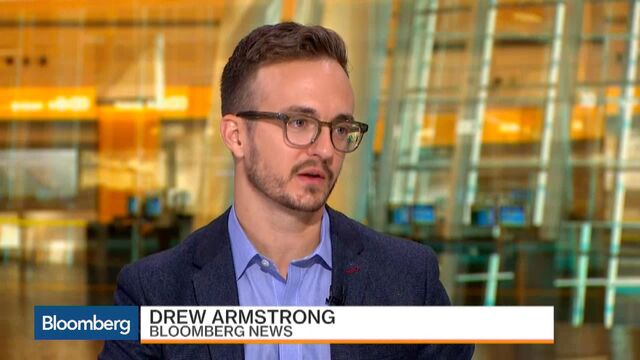 Martin Shkreli, whose pharmaceutical company has been criticized for raising the price of a drug by more than 5,000 percent, said the increase barely causes a ripple in the health-care system.
Shkreli's company, Turing Pharmaceuticals AG, this year raised the price of Daraprim, used by HIV and cancer patients, to $750 a pill from $13.50 a pill. The company gives away or heavily discounts the treatment for many patients, Shkreli said in an interview on Bloomberg TV.
For others, insurers and the rest of the health-care system absorb the costs. "It's a $500 billion dollar system," Shkreli said. "This is such a small drug it doesn't affect the system at all."
Asked what would happen if other companies followed Turing's lead with similar price increases, Shkreli said, "That's not possible given the other safety nets the government has created, such as generic drugs."
Daraprim itself is eligible for generic competition -- it was invented decades ago and was previously sold by GlaxoSmithKline Plc for about $1 a pill. No competitors manufacture the pill in the U.S., however, giving Turing a monopoly there. Turing has also been questioned by the New York attorney general about using a closed distribution system for Daraprim, which could make it hard for other manufacturers to get access to the pill to try and develop cheaper copies.
Rarely Used
For patients with private coverage, insurers absorb much of the cost of price increases, and Daraprim is used so rarely that the price of the drug isn't meaningful, Shkreli said.
Others who buy his drug have disagreed. Carlos del Rio is a physician at Emory University School of Medicine who treats HIV patients who may need the treatment. Before Turing acquired Daraprim, he said the hospital's pharmacy budgeted $18,000 in 2014 to stock the drug. In 2015, it had to budget $1.05 million, he said.
"This is an issue we are all very concerned about," del Rio said in a telephone interview. "This is not the only drug that this has happened with. It's the trend in generics, and I'm really concerned with it."
Health insurers and companies that manage their drug spending have long been critical of price increases by drugmakers. They have largely focused on more widely used drugs for conditions like cancer and hepatitis C that they say are raising insurance premiums when they pass the costs of drugs on to consumers.
KaloBios
Shkreli is also the new chief executive officer of KaloBios Pharmaceuticals Inc., after leading an investor group that bought a majority of the near-bankrupt biotechnology company. The shares were trading at less than $1 until last week, when the company disclosed Nov. 18 that Shkreli's group had bought the stake. The stock was trading at $26.63 at the close in New York.
The move is not an attempt to reverse-merge Turing into a public company, Shkreli has said. Instead, he's in talks to acquire three separate drugs, one of which is already approved by U.S. regulators, that could fit into the KaloBios's portfolio, he said Wednesday. He also plans to develop KaloBios's lenzilumab for a rare form of leukemia with no effective treatment approved by the Food and Drug Administration.
Drugs for rare diseases serve a patient population with great need and can bring great financial rewards as well, Shkreli said. Shkreli said during the interview that he plans to put about $100 million into the company to help fund research and development, though he later clarified through a spokesman that he intended to help KaloBios raise the money.
"These aren't the drugs that make up the bulk of pharmaceutical revenue, but they can still be blockbusters," he said. "They have to be high-priced -- otherwise there's just not enough volume to make up for the revenue."
Before it's here, it's on the Bloomberg Terminal.
LEARN MORE