Porsche to Give 911 a Push in China as Macan SUV Races Ahead
Bloomberg News
Cayenne, Macan SUVs outsell Porsche sports cars in China

"The 911 is the DNA of the Porsche brand," China chief says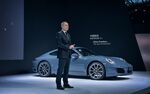 Porsche's SUVs are such a hit with Chinese consumers that they account for about three-quarters of its sales in the country, overshadowing sports cars like the iconic 911 that leads in its home market.
The imbalance puts up a yellow flag for Franz Jung, who took over as head of Porsche China in June. To raise the profile of its sports cars, the Volkswagen AG unit is organizing the Porsche Carrera Cup Asia series and other events to court racing enthusiasts. Next year, the company opens a driving experience center near the Shanghai Formula One venue to let potential customers put cars through paces on the track.
"The 911 is the DNA of the Porsche brand," Jung said last week at the Guangzhou auto show, where the company displayed the new 911 Carrera. "It is our flagship, and we have a strong belief that it's possible to build more on this segment in the future, but it takes time," he said. "It is necessary to do because we do not want to be seen only as an SUV brand."
Boosting demand for its sports cars would protect Porsche against an over-reliance on SUV sales in China. While the company has avoided an industrywide slowdown this year by boosting deliveries 37 percent through October, the growth was largely derived from the Macan SUV, which generates almost half of Porsche's China sales. Deliveries may expand at a slower pace of about 5 percent to 10 percent next year, Jung said.
Porsche's DNA
"From the brand image point of view, it is good for the company," said Mavis Zhu, a Shanghai-based analyst at LMC Automotive. "But the market in China for sports car is quite limited, so the contribution from sports car sales won't be too high."
Automakers sold 16,694 sports cars in China last year, or less than 0.1 percent of the total industry sales of 19.7 million passenger vehicles, according to LMC and China Association of Automobile Manufacturers data.
While Macan has quickly surpassed Cayenne to become Porsche's best-selling model after beginning production last year, Porsche is still less reliant on the SUV models for sales in markets outside China. In Germany, 911 was its top seller this year through September. In the U.S., its sports car models account for about one-third of deliveries.
As it tries to steer more Chinese buyers toward sports cars, Porsche remains mindful of giving the majority of customers what they want. The company will introduce an entry-level edition Cayenne SUV next year to be more competitive, Jung said. It's also offering more features on the four-door Panamera while keeping pricing steady to make the sedan model more appealing, Jung said.
To broaden its reach, Porsche will open second outlets in cities where it already has stores, such as in Guangzhou, and sees opportunities in smaller cities where it doesn't have a presence, Jung said. The company will have 90 stores by the end of this year, he said, declining to give a target for how many new outlets will be added next year.
Porsche has no plans at present to manufacture in China, as customers value its vehicles being produced overseas, Jung said.
Watch Next: Review - Porsche 911 Targa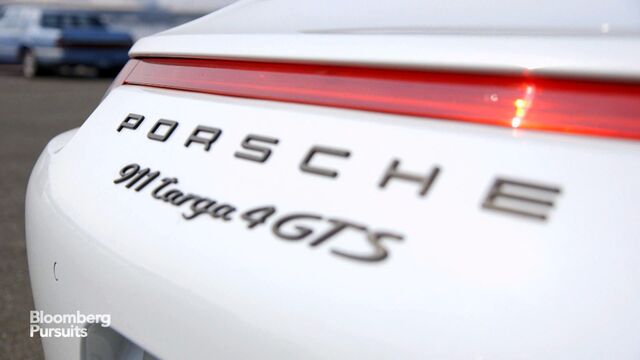 — With assistance by Alexandra Ho
Before it's here, it's on the Bloomberg Terminal.
LEARN MORE