Fact Check
Marco Rubio Didn't 'Kill' Obamacare, But Here's How He Undermined It
The Republican presidential candidate hopes to use a federal spending bill that must pass by Dec. 11 as the vehicle to continue his sabotage of the controversial health care law.
By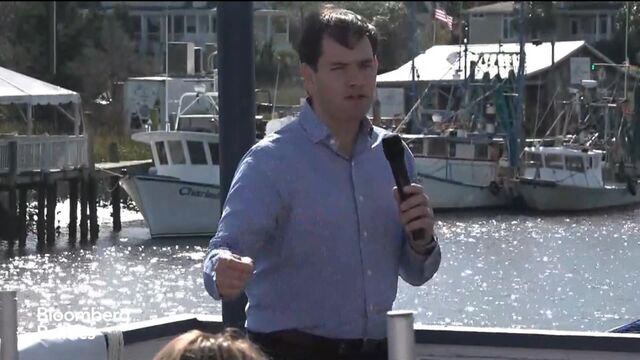 An official presidential campaign Twitter account of Republican Marco Rubio pushed a lofty new boast this week, suggesting the first-term Florida senator singlehandedly did away with President Barack Obama's signature health care law.
Not exactly. Rubio's claim is an exaggeration, but one that's wrapped around a kernel of truth. Last year, he successfully pushed to undermine a market-stabilizing mechanism in Obamacare, which has since led to some insurers dropping out of the exchanges and may cause higher premiums. He used a "must-pass" omnibus federal spending bill to do that, and with Congress facing a Dec. 11 deadline to get another sweeping government spending bill passed this year, Rubio is hoping to keep alive his poison pill to damage the controversial health care law.
The hopes and wishes of some conservative writers notwithstanding, Obamacare insurance marketplaces remain alive and experts doubt there will be an imminent collapse. Also still on the books: Obamacare's protections against Americans being denied health insurance for pre-existing conditions and its allowance for young adults to remain on their parents' insurance until age 26; subsidies for lower-income Americans to obtain health coverage; and the expansion of Medicaid for poorer people who cannot afford insurance. Taken together, those provisions have extended coverage to some 17.6 million Americans and dropped the uninsured rate to the lowest it's been since the Gallup Poll began tracking it in 2008.
Even so, experts say Rubio's move did at least part of what Republicans wanted.
"It did draw some blood," said Tim Jost, a leading expert on Obamacare and health law professor at Washington and Lee University School of Law. "The restriction on funding is probably the most effective thing Republicans have done so far to limit the Affordable Care Act, other than the Supreme Court decision [in 2012] and subsequent decisions by Republican states not to expand Medicaid."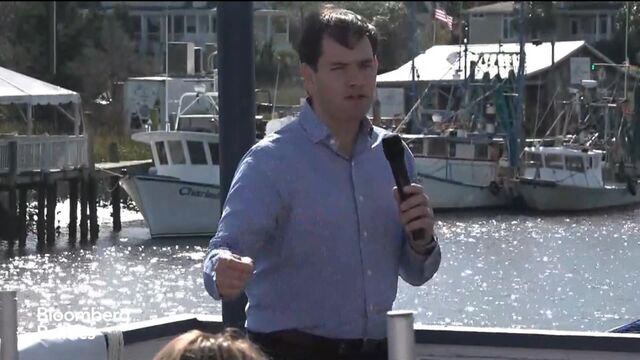 Rubio's provision took aim at an Affordable Care Act program designed to resolve one of the knottiest problems facing the president's plan to expand health insurance: convincing insurance companies to take on clients with higher health risks. To prevent premium spikes for customers of companies that did so, the bill created a "risk corridor" pool. It collects money from insurers that enroll less-costly patients and pays it out to those who enroll more-costly patients. Rubio effectively sabotaged that by barring taxpayers from covering a potential shortfall.
In 2013, Rubio began decrying the risk corridor provision—modeled after one included in the Medicare Part D prescription drug benefit of 2003 that experts say it was successful at lowering risk—as a "bailout" of insurers. He pushed legislation to repeal it. The bill didn't pass, but thanks to his efforts, a provision barring the federal government from making up risk corridor shortfalls got tucked into into a must-pass bill funding the federal government that Congress passed and Obama signed late last year.
This fall, the government announced a risk corridor shortfall of $2.5 billion.
UnitedHealth, the country's largest health insurer, warned last week that it may drop out of the exchanges amid losses it is facing. (A UnitedHealth spokesman didn't immediately comment when asked if the risk corridor changes prompted its concerns.) In addition, about half the nonprofit cooperatives created by Obamacare to encourage competition have gone bust, many citing financial difficulties.
Douglas Holtz-Eakin, a policy expert who leads the conservative group American Action Forum, said the Rubio's measure dealt only modest harm to Obamacare, arguing that the financial problems are endemic, not created by the senator.
"The core problem is that the pools ended up being more costly than anticipated... Moreover, [the Department of Health and Human Services] is not projecting any real growth, so the healthier are not joining the pools. That means insurers will have to raise premiums or depart (as UnitedHealth Group has indicated it might)," Holtz-Eakin wrote in an e-mail. "Rubio's language makes the problem slightly worse, but doesn't change the basic character of it."
Now, Rubio is pushing to include similar language in the upcoming omnibus spending bill, arguing that if the risk corridor provision is needed to protect Obamacare the law is not worth protecting. Supporting these efforts are conservative groups like Heritage Action and Club for Growth.
"If the only way ObamaCare can continue is for taxpayers to bail out health insurers that lose money because of it, that's as good an indication as any that the whole law should be repealed and replaced," Rubio wrote in a letter to congressional leaders on Tuesday. Asked about the letter, a Republican leadership aide declined to comment on omnibus deliberations but said that there's wide support in the party for preventing a "bailout" of insurance companies.
Jonathan Gruber, a professor at Massachusetts Institute of Technology who advised the Obama administration during the drafting of the health care law, said the impact of limiting risk corridors isn't as dramatic as the Rubio campaign suggests.
"Look, removing the risk corridors will make insurer participation less attractive," Gruber said. "But the exchanges are robust and will continue to exist."
Before it's here, it's on the Bloomberg Terminal.
LEARN MORE