Consumer Sentiment in U.S. Increases Less Than Forecast
Victoria Stilwell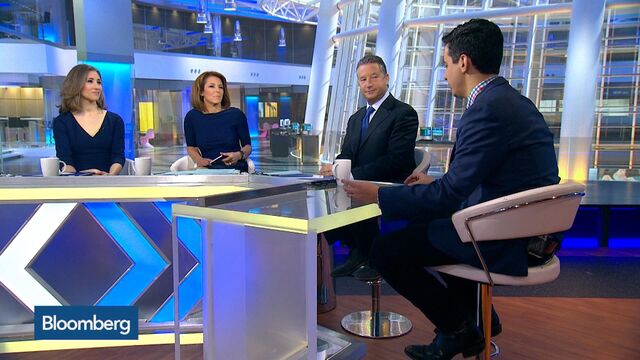 Consumer confidence in the U.S. rose less than forecast in November as upper-income Americans become more concerned about the outlook for the economy and incomes.
The University of Michigan's index of sentiment climbed to
91.3 this month from 90 in October. The reading was lower than the preliminary report showing sentiment at 93.1, indicating confidence flagged toward the end of the month.
The gain in confidence this month was paced by Americans in the lower two-thirds of the income scale, who turned more optimistic about the outlook for wages, the report showed. Those at the top end of the scale, who account for more than half of all spending, turned more cautious about their financial prospects.
"Consumers have become increasingly aware of economic cross-currents," Richard Curtin, director of the University of Michigan consumer survey, said in a statement. "Buying plans remained very favorable in November due to the availability of discounted prices and low interest rates."
Other reports Wednesday showed consumer spending rose less than forecast in October, orders for long-lasting equipment picked up and fewer Americans filed applications for jobless benefits last week.
Forecasts in the Bloomberg survey for the Michigan index ranged from 91.7 to 94.5. The index averaged 93.1 this year through October and 84.1 in 2014.
Consumers were not shaken up by acts of terrorism abroad, including attacks in Paris and Beirut that killed and injured hundreds, according to the report.
Paris Attacks
"Few consumers thought these attacks would have an impact on the U.S. economy," Curtin said in the statement.
Plans to buy durable goods, such as appliances and televisions, depended on discounts, the report showed. The share of Americans this month who cited low prices as a reason to purchase long-lasting goods was 45 percent, among the highest readings in the past fifty years, said Curtin.
The sentiment survey's current conditions index, which measures Americans' assessment of their personal finances, rose to 104.3 this month from 102.3 in October. The measure of expectations six months from now increased to 82.9 from 82.1.
Americans expected an inflation rate of 2.7 percent in the next year, the same as in October. They expect prices to rise
2.6 percent over the next five to 10 years, compared with 2.5 percent the previous month.
A report earlier this week pointed to a slump in sentiment even before the Paris attacks. The Conference Board's index showed consumer confidence fell this month to the lowest level since September 2014 as Americans grew less optimistic about the labor-market outlook.
The share of Americans who see greater job availability in the next six months declined to the lowest level since March 2009, and more expect their incomes to decrease.
Meanwhile the Bloomberg Consumer Comfort Index dropped last week to a two-month low.
Before it's here, it's on the Bloomberg Terminal.
LEARN MORE