Bridge Defendants Told by U.S. to Ask Christie for Papers
David Voreacos and Carla Main
Baroni and Kelly complain N.J. governor withheld documents

Prosecutors say they have no obligation to help defense team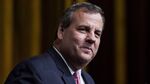 Prosecutors who accuse former Chris Christie allies of politically motivated lane closings at the George Washington Bridge have a message for defense lawyers demanding documents: Fight it out with the New Jersey governor.
Bridget Kelly and Bill Baroni say pretrial files they received didn't include 3,000 documents that Christie's office withheld, while another 3,000 were partially redacted. Kelly's lawyer has asked a judge to require the governor's office to explain why it's withholding the documents.
U.S. Attorney Paul Fishman said that if defense lawyers aren't happy with what the governor turned over to prosecutors, they can send their own subpoenas to the Republican presidential hopeful.
"The government need not -- and has no obligation to -- do this work for defendants," prosecutors who work for Fishman said in a filing late Monday.
Baroni, the former deputy executive director of the Port Authority of New York & New Jersey, was indicted with Kelly, Christie's ex-deputy chief of staff. They are accused of plotting with former Port Authority executive David Wildstein to close access lanes to the bridge in 2013 to punish the Democratic mayor of Fort Lee for not backing Christie's re-election. Wildstein pleaded guilty and is helping prosecutors.
Hard Drive
Baroni's attorney Michael Baldassare asserted that Wildstein stole his client's computer hard drive in December 2013 before he left the Port Authority, which operates the bridge. Wildstein, the government's star witness, kept the hard drive at his home and later gave it to his lawyer, who passed it to the government, according to the filing.
Prosecutors said they've conducted no forensic testing on the hard drive and that some files on it are subject to legal privilege claims by the Port Authority. But they'll allow Baroni's lawyers to make an image of it and conduct their own review.
Defense lawyers also asked Fishman's office to identify all co-conspirators through a document known as a bill of particulars. Prosecutors responded that while they can't provide such a list before the April trial, they will provide the names in a document they'll file under seal.
Baldassare and Kelly's attorney Michael Critchley had no immediate comment on the government's filing.
Wildstein's Role
The actions of Wildstein will play a central role in the trial, and defense lawyers are expected to hammer at his credibility. Baldassare filed a motion on Nov. 11 that was redacted under a protective order. On Monday, he filed a new version, which revealed material that was no longer blacked out.
The new filing showed that Wildstein chose the four days of lane closures to correspond with the start of school in September 2013. Prosecutors "even relied upon Wildstein's admission" as part of a search warrant application. It also refers to an e-mail sent to Christie that was part of an Aug. 26, 2014, application for a search warrant. It's not clear if they refer to the same search warrant, or when it was executed.
Prosecutors urged the judge to deny Baroni's request to move the trial out of Newark because of prejudicial pretrial publicity. The U.S. cited "the strong public interest in prosecuting crimes in the district where they occur, and the near impossibility of showing that a fair jury cannot be empaneled in a district the size of Northern New Jersey."
The case is U.S. v. Baroni, 15-cr-00193, U.S. District Court, District of New Jersey (Newark).
Before it's here, it's on the Bloomberg Terminal.
LEARN MORE