Who Are the Turkmen Fighters in Control of Russia Jet Crash Site?
By and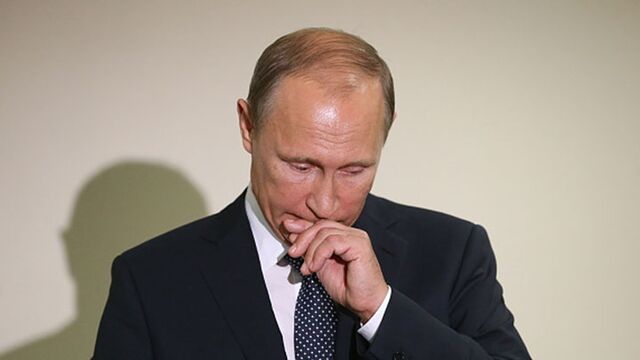 A Russian fighter jet shot down by Turkish forces landed in Syrian territory controlled by ethnic Turkmen. While there has been no official confirmation of the pilots' fate, a Turkmen commander told media that his forces shot dead both men as they parachuted to the ground. Here's a brief overview of the Turkmen and their allegiances.
Russian Airstrikes
About 2,000 Turkmen are thought to be fighting forces of Syrian President Bashar al-Assad as part of the rebel Free Syrian Army, according to Abdurrahman Mustafa, head of the Syrian Turkmen Assembly in Ankara. Turkey supports the FSA in its efforts to topple Assad, who has been bolstered by Russia's military intervention on his behalf.
QuickTake Turkey's Continental Divide
Turkmen are also combating the Islamic State group in Syria, and are said to be poised for a ground offensive to retake strategic crossings on the Turkish-Syrian frontier. The majority of Turkmen are moderate Sunni, though some are said to be close to al-Nusra Front, al-Qaeda's local affiliate in Syria.
Last weekend marked an escalation in the conflict for Turkmen, with 1,500 of them fleeing to the Turkish border on Sunday amid Russian air raids in the northwest of Syria. Turkey's Foreign Ministry summoned the Russian ambassador and said that bombing Turkmen villages isn't part of the fight against terrorism and should cease, according to reports. A Turkmen commander told local news agencies that his people were facing "a human tragedy."
Under Assad
Turkmen say their community was persecuted by Assad, with their villages given Arabic names and their land appropriated, according to a paper written by Nicholas A. Heras, a Middle East researcher at The Jamestown Foundation in Washington. Schools were barred from teaching in Turkish or offering lessons in Turkmen culture or history. Assad's father, Hafez, viewed them as a potential "fifth column" for Turkey, Heras wrote.
Tribal divisions and their distribution over a wide area meant the Turkmen didn't immediately unite against Assad as the 2011 uprising against his rule erupted. Since then, they have become increasingly active in the war, looking to Turkey for support and protection. 
The Turkmen oppose an autonomous Kurdish area within Syrian territory, a position that has garnered them further support in Turkey, which is concerned such a state-let could embolden its own Kurdish separatists.
Strategic West
Several Turkmen opposition parties now exist, both inside Syria and abroad, including the Syrian Democratic Turkmen Movement, the Syrian Turkmen National Bloc and the Syrian Turkmen Platform. Islamic State has branded them apostates and carried out mass killings of the group last year.
While Turkmen leaders claim the community had as many as 3.5 million members before the outbreak of Syria's civil war, analysts put the number much lower, at about 200,000, or 1 percent of the total pre-war population. They live mostly in the western regions of Latakia, Aleppo, Homs and Idlib, where Russian aircraft have been bombing opposition forces as part of a campaign to bolster Assad.
Turkmen Origins
Syria's Turkmen are an ethnic people descended from groups who began moving from Central Asia into modern-day Syria during the 10th century, when the Turkic Seljuk dynasty ruled much of the region. Under the Ottoman Empire, they were encouraged to set up villages to counter the influence of Arab tribesmen and help secure roads and mountain passes, according to Heras.