Russian Jet's Downing a Rare Fate for Stray Fighter Planes
by
Common radio channels allow for communication between planes

Scrambled pilots use hand signals to tell intruders to leave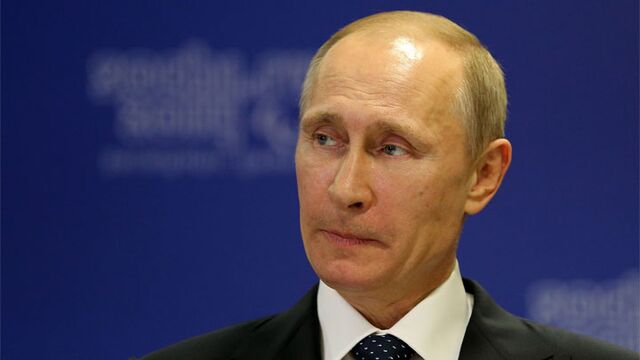 Every year, hundreds of warplanes stray into disputed airspace. Getting shot out of the sky like the Russian jet downed Tuesday by Turkish forces is very unusual.
Aircraft have intricate systems that pinpoint their locations and detect transgressions into hostile territory. In the event of an incursion, local planes are scrambled and pilots follow safety protocols that include speaking to one another in English on common radio frequencies.

If that doesn't work, they'll get close enough to use hand signals to tell the trespassing pilot to "get the hell out of there," said John Johnson, an analyst at Teal Group in Fairfax, Virginia. In the end, downing a plane is "extremely rare."
Two Turkish F-16 jets "intervened" Tuesday morning after the Russian jet entered Turkey's airspace, the military said. Pilots warned the Russian plane, a Soviet-era Sukhoi Su-24, 10 times in five minutes before it was hit, according to a statement on the Turkish military's website. Russian President Vladimir Putin called the incident "a stab in the back from the accomplices of terrorism."

Airspace is governed by international treaties and encompasses a country's borders, including its territorial waters, and extends -- theoretically -- upwards into space. Every country has boundaries to its airspace and those limits are published to all aviation users, military and civil.
U.S.-Russian Agreement
Any modern plane will have navigation aids on board, including radar, laser gyroscopes and global positioning systems, to ensure the pilot knows the location to within a few meters. Crossing into hostile airspace can be accidental as well as a calculated show of force. Russia's Defense Ministry denied the plane had ever crossed the border from Syria.

Turkey's action is the first time in decades that a member of the North Atlantic Treaty Organization has downed a Russian military aircraft. It raised fears the Syrian civil war could be spiraling to a new level as the outside powers which have intervened -- including Russia, the U.S., Iran and Turkey -- come into direct conflict.
Even with the protocols in place, the threats of plane clashes remain. That was underscored last month when the U.S. and Russia signed an agreement to avoid mid-air incidents over Syria. The plan called for safety procedures for air crews, including using specific radio frequencies and establishing communication lines on the ground, according to the transcript of an Oct. 20 Pentagon press briefing. The growing number of forces in the area increase the risks.
"When you've got multiple planes flying around out there -- Turkish, Russian, Syrian, American, French, and now you're going to have British -- one of the objectives is not to have something like this happen," said Johnson.
Before it's here, it's on the Bloomberg Terminal.
LEARN MORE