NATO Urges `Calm, De-Escalation' After Turkey Downs Russian Jet
by
Russian plane strayed over Turkey, allied intelligence shows

Stoltenberg faults Russia for not targeting Islamic State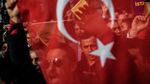 NATO called for "calm and de-escalation" after alliance member Turkey shot down a Russian warplane that strayed into its airspace from Syria.
Secretary General Jens Stoltenberg said Turkey and Russia are in touch over the incident early Tuesday and called for further contacts. He said the 28-nation alliance, which has scaled back ties with Russia over the Ukraine conflict, hasn't been in direct communication with Moscow.
Speaking in Brussels after representatives of member governments met at Turkey's behest, Stoltenberg said Russia's Syrian campaign is misguided because it isn't targeting the Islamic State terrorist group.
"The common enemy should be ISIL and I would welcome all efforts to fight ISIL," Stoltenberg told reporters. "It is important that all of us, also Russia, is guided by the overarching goal of defeating ISIL."
Stoltenberg sought better communication channels between Russia and western militaries "so incidents don't spiral out of control." The North Atlantic Treaty Organization has made that appeal repeatedly since 2014 when Russian warplanes increased the pace of training missions near allied borders, occasionally crossing them.
Intelligence from several allies backs Turkey's assertions that the Russian plane was in Turkish airspace when it was shot down, Stoltenberg said.
Before it's here, it's on the Bloomberg Terminal.
LEARN MORE