Charting the Markets: Risk Assets Drop After Turkey Shoots Down Russian Plane
Lira falls after Russian jet shot down, mining stocks drop for a third day and ringgit tops the emerging market leader-board.
By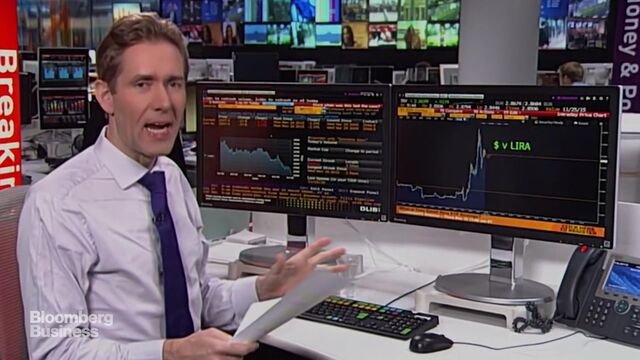 Global stocks are falling for a second session after after five days of gains. The clock is ticking to the Federal Reserve's Dec.15-16 monetary policy meeting. In a letter released yesterday Fed Chair Janet Yellen repeated she expects to tighten policy "gradually" after liftoff. Odds of a move next month have risen to 74 percent from 36 percent a month ago, according to Bloomberg data. The increased likelihood of a hike is underpinning the dollar, which is near a 10-year high against its ten leading peers, and weighing on commodities.