Turkish Stocks Tumble Most in World as Downed Jet Heightens Risk
by and
Lira is worst performer in emerging markets, credit risk rises

Stocks tumble most in five months as Putin warns about ties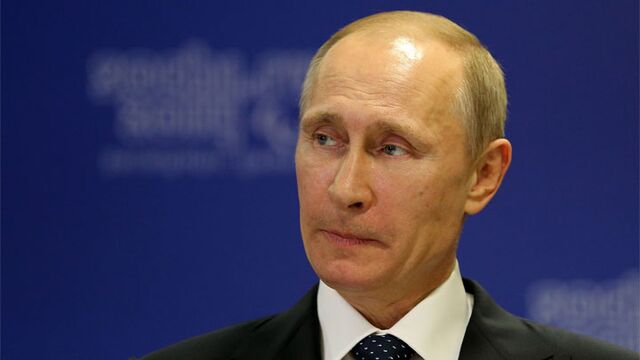 Turkish stocks fell the most worldwide and the lira led emerging-market currencies lower as the downing of a Russian jet in Syria threatened to escalate tension between the two nations.
Russian President Vladimir Putin warned of "very serious consequences" for relations after Turkey said its military shot down a Russian warplane that violated its airspace near the border with northwestern Syria. The action is the first time in decades that a North Atlantic Treaty Organization member has downed a Russian military aircraft.
"Turkey is a NATO member putting itself at odds right now with another military power," said Roxana Hulea, a London-based foreign-exchange strategist at Societe Generale SA. "Such security-related concerns certainly prevail over any other surmountable risk factors."
The Borsa Istanbul 100 Index tumbled 4.4 percent, the most in five months, and the lira weakened 0.9 percent at 5:40 p.m. in Istanbul. Bonds also declined while credit risk increased.
NATO Meeting
Ambassadors of the 28 NATO member states are meeting at 5 p.m. Tuesday in Brussels at Turkey's request to discuss the incident, the military alliance said in a statement.
The Su-24 jet was warned after violating Turkish airspace and was then downed in line with Turkey's military rules, state-run Anadolu Agency reported. Prime Minister Ahmet Davutoglu said last month that the nation's military rules of engagement would apply to any plane that enters its airspace without permission and Russia should act carefully.
Relations between Turkey and Russia, which started a campaign of air strikes in Syria in support of Assad's forces on Sept. 30, have soured over the Russian intervention. Turkey, which backs rebels seeking Bashar al Assad's ouster, has at least twice warned Russia about incursions into Turkish airspace.
Akbank TAS and Turkiye Garanti Bankasi AS dropped 3.9 percent, the biggest contributors to declines in the equity benchmark. 
The yield on two-year notes rising four basis points to 10.38 percent. Credit-default swaps insuring Turkey's debt for five years rose eight basis points to about 253 basis points, according to S&P Capital IQ's CMA. There are almost 8,000 contracts covering a net notional $8.4 billion of Turkey's debt, according to the Depository Trust & Clearing Corp.
The incident on Turkey's border rattled investors also faced with the government naming a new cabinet and central bank policy meeting.
Davutoglu named a cabinet that excluded former Deputy Prime Minister Ali Babacan, who had helped steer the $720 billion economy during the AK Party's 13 years in office and was considered key to economic reform by many investors. Former Finance Minister Mehmet Simsek was appointed deputy prime minister and will steer the economic committee. Turkey's central bank kept all three of the country's interest rates unchanged.
"The cabinet announcement was pretty much market-neutral and a continuation of the status quo," Kerem Baykal, a fund manager at AK Portfoy in Istanbul, said by phone. "Although Babacan is out, the inclusion of Simsek is positive. We now have to see how reform friendly the administration is going to be and how it's going to address Turkey's vulnerabilities." 
Before it's here, it's on the Bloomberg Terminal.
LEARN MORE