Banker Who Sheltered in London During Greek Crisis Sues Firm
by
Omiros Millas was one of five London-based Greeks fired

National Bank of Greece claimed Millas was doing little work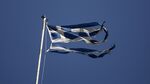 A former National Bank of Greece executive said he was harassed for warning that his firm risked breaching regulations on valuations, confidentiality and money laundering and was alienated for "sheltering" in London during the Greek financial crisis.
Omiros Millas, was head of portfolio and risk officer at NBGI Private Equity Ltd., the buyout firm set up by the National Bank of Greece SA, before his 2014 firing. He said he endured "covert exclusion and covert undermining of his role" for warning the companies that they were at risk of breaching various Financial Conduct Authority regulations, according to a statement filed to a London employment tribunal. Ronnie Dennis, a lawyer for the companies, declined to comment Monday.
I was "alienated from high ranking National Bank of Greece officers, not because I am Greek, which applies to almost all of the bank's employees, but because I am a Greek who has sheltered during the Greek crisis in the comfort of NBGI Private Equity in London," Millas said in his statement.
National Bank of Greece announced plans to sell its private equity business NGBI in 2013 and named the process "Laurel," Millas said. Millas, who joined NBGI when it was set up in 1998, said he warned NBGI that it had valued its assets incorrectly and risked breaching FCA confidentiality regulations by making the data room available to as many as 85 interested parties.
Millas was one of six executives dismissed in London, five of whom were Greek, including NGBI's chief executive officer Pavlos Stellakis, according to his statement. Thirteen executives were retained, ten of whom were British and one was Greek, he said.
"By early October 2014 there was no longer any need for Mr. Millas to carry out any more work in relation to the sale, and he was doing very little work at all, as illustrated by the fact he was frequently not even attending NGBI's offices," the bank said in a document filed to the tribunal.
Damages in employment cases are normally capped at about 78,300 pounds ($118,500), unless there is a finding of discrimination or the claimant wins status as a whistle-blower.
Before it's here, it's on the Bloomberg Terminal.
LEARN MORE