U.K. Offers France Use of Cyprus Base for Syrian Operations
by
Cameron says he'll set out Syrian strategy this week

Prime minister visits Paris to pledge support to Hollande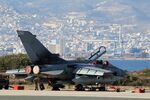 Prime Minister David Cameron offered France the use of Britain's Akrotiri base in Cyprus for its military operations in Syria, as he visited Paris to pledge support for the fight against Islamic State.
Just over a week after terrorists attacked the French capital, Cameron met President Francois Hollande to discuss the international response. "It's absolutely right to take decisive action to stop terrorists," the prime minister said at the end of their meeting.
"The U.K. will do all in our power to support our friend and ally France to defeat this evil death cult," Cameron told reporters. The Akrotiri Royal Air Force base will be available for French aircraft, he said.
He pledged to go to Parliament in London this week with a "comprehensive strategy" to deal with Islamic State. This may include asking lawmakers to approve the extension of bombing from Islamic State positions in Iraq to those in Syria as well. Cameron has long wanted to do this, but has been held back by the opposition Labour Party, as well as by some in his own Conservative Party.
Cameron promised intelligence sharing with France and said the European Union needs to agree to share airline passenger data.
Watch Next: Terror Fears Lockdown Brussels for Third Day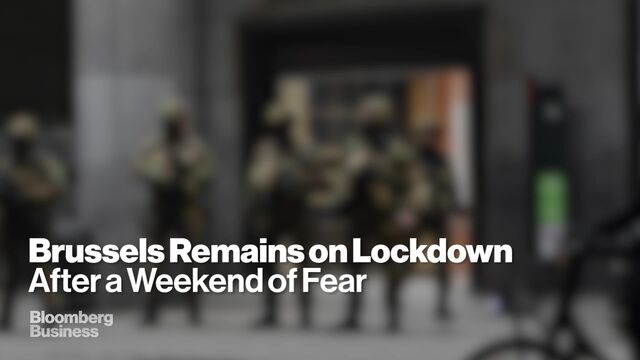 Before it's here, it's on the Bloomberg Terminal.
LEARN MORE