Pfizer-Allergan Deal Pushes Global M&A to a Record
by
Health care, consumer, technology count biggest transactions

Boom in M&A fueled by cheap financing, low interest rates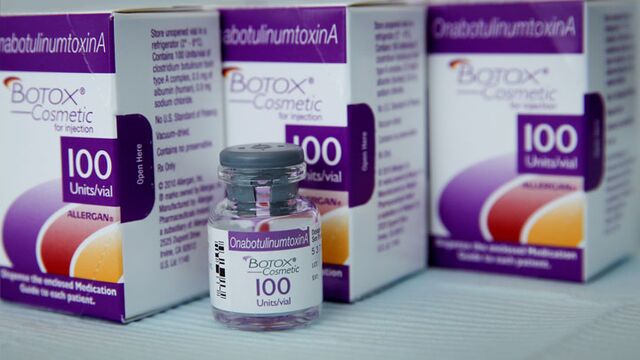 Global mergers and acquisitions activity passed its annual record on Monday, as Pfizer Inc.'s agreement to combine with Allergan Plc pushed the value of deals this year past highs set in 2007.
With a little more than five weeks left in 2015, the Pfizer-Allergan deal brings the value of M&A announced this year to $3.42 trillion, compared with the $3.4 trillion announced in the whole of 2007, according to data compiled by Bloomberg. The boom in activity is led by the mega deals that have been elusive since the global financial crisis stifled dealmaking; eight of the transactions agreed this year are worth more than $50 billion, compared to just two last year and one in 2013.
The rebound has been fueled by factors including cheap financing amid low interest rates, as well as more confidence among executives looking to do deals, according to Jeremy Kutner, a corporate partner at law firm Shearman & Sterling in London.
"If you had asked me last year whether 2015 would be a record year, I would probably have said no," Kutner said. "As the year went on, the volume of deals spiked as people became more confident and willing to put their cash to use before interest rates increase, forging some of the mega deals we've seen."

Beyond pharmaceutical deals -- where M&A is almost 75 percent higher than last year -- the consumer, energy and technology industries have also agreed to some of the biggest deals of the year. Earlier this month, Anheuser-Busch InBev NV made a formal $107 billion offer for SABMiller Plc, sealing a long-anticipated deal that combines the world's biggest brewers.
In April, Royal Dutch Shell Plc agreed to buy BG Group Plc for about $71 billion, the oil and gas industry's biggest deal in at least a decade. A month later, Charter Communications Inc. agreed to buy Time Warner Cable Inc., clinching a deal made necessary by slowing growth in the U.S. cable industry.
The data doesn't include buybacks, investments, spinoffs and joint ventures, which are often counted in overall deal volumes.
Despite four consecutive years of growth in M&A volumes, dealmakers should be prepared for headwinds in 2016 that could dampen activity, according to David A. Gibbons, global head of the corporate practice at law firm Hogan Lovells in Washington.
"We have seen an increase in cross border deals and expect that to continue next year on the back of growing confidence in an economic recovery," Gibbons said. "However, issues such as terrorism or the U.S. elections could impact activity."
Before it's here, it's on the Bloomberg Terminal.
LEARN MORE