Icahn Amasses 7.13% Stake in Xerox, May Seek Board Seats
by and
Billionaire activist intends talks on Xerox performance

Xerox discussions will also relate to `strategic alternatives'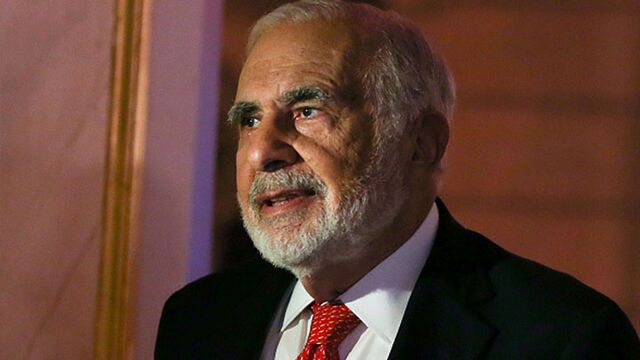 Carl Icahn, the billionaire activist investor, said he amassed a 7.13 percent stake in Xerox Corp., and intends to hold discussions with management and the board.
Icahn will speak with Xerox leadership over "improving operational performance and pursuing strategic alternatives, as well as the possibility of board representation," according to boilerplate language in a regulatory filing Monday. He views Xerox shares, which have declined 22 percent this year, as undervalued.
Icahn often targets companies that are considering strategic changes. Xerox last month announced it was conducting a broad-based review of structural options for the company's business portfolio and capital allocation. Chief Executive Officer Ursula Burns said on a conference call in October that Xerox is considering everything other than selling the company.
"Xerox welcomes open communications with shareholders and values constructive dialogue," the company said in a statement, acknowledging it was aware of Icahn's stake. "Our board and management team are committed to improving performance and creating value for shareholders and will continue to take the actions to advance these objectives."
Major Shareholders
The move makes Icahn the second-biggest shareholder after Vanguard Group with an 8.4 percent stake, according to data compiled by Bloomberg.
Xerox shares gained 7.5 percent to $11.56 at 6:33 p.m. in New York after soaring as much as 23 percent in extended trading after Icahn's filing.
Made famous by its document technology, including printers and copiers, Norwalk, Connecticut-based Xerox has been struggling to drive growth in higher-margin services. The company has spun off some businesses and shifted focus toward others including health care.
Icahn, 79, rebranded himself as an activist investor and outspoken shareholder advocate after gaining fame as a corporate raider in the 1980s. In recent years, he has taken stakes in technology-related companies including Apple Inc., EBay Inc., and Netflix Inc., and agitated for changes such as share buybacks and spinoffs, which he argued would create shareholder value.
The New York-based investor is worth about $21 billion, according to data compiled by Bloomberg, and primarily invests his own fortune, rather than relying on money from outsiders.
Before it's here, it's on the Bloomberg Terminal.
LEARN MORE