Goldman: Hedge Funds' Favorite Stocks Have Had a Terrible Few Months
The most popular positions trailed the S&P 500 by 720 basis points during the three months that ended with October.
by and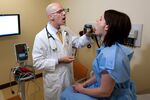 Here's another entry in hedge funds' long list of woes this year.
Between August and October the stocks most beloved by hedge funds posted their worst relative returns outside of 2008, according to a new report from Goldman Sachs. In fact, the bank's "Hedge Fund VIP" list of hedgies' most popular long positions trailed the S&P 500 by 720 basis points during the three-month period, posting an 8 percent decline vs. the 1 percent drop in the broader index.

On an annual basis, things look a little better, though not much. Goldman said its basket of 50 stocks in which hedge funds have a large long positions lagged the S&P 500 index by 537 basis points this year as a decline in Valeant Pharmaceuticals International and other health-care stocks led to losses. Valeant shares have lost more than a third of their value this year.
Some of the stocks in this sector that are among the favorites in the industry include Gilead Sciences, Walgreens Boots Alliance, and Teva Pharmaceuticals. All of them have seen share price declines over the past three months. 

"The poor performance of favorite long positions has weighed on aggregate hedge fund returns, which entered negative territory during the market correction in August and have yet to recover," Goldman said in the note.
Before it's here, it's on the Bloomberg Terminal.
LEARN MORE