Hedge Funds Are Back to Bearish on Gold as Price Slump Deepens
by
Money managers hold first net-short position since August

Assets in global bullion ETPs drop to lowest since 2009
Hedge funds are betting gold's decline is far from over, as the metal's month-long slide deepened on expectations for higher U.S. interest rates.
Prices are trapped in their worst rout since July as Federal Reserve officials talk up improvements for the U.S. economy and reinforce signs that they're ready to raise borrowing costs for the first time since 2006. That prospect has sent investors fleeing. Assets in exchange-traded products backed by gold have fallen to the lowest since 2009. Money managers are holding a net-short position in the metal for first time since August as their long wagers shrunk to the smallest in seven years.

The bears are being rewarded after futures last week dropped to a five-year low. The outlook for increasing borrowing costs poses a few hurdles for gold. Because the metal doesn't pay interest, it loses out to competing assets, such as bonds. At the same time, higher rates usually favor a stronger dollar and cut demand for alternatives, while a strengthening economy means investors are less interested in bullion as a haven. More than $6.5 billion was wiped from the value of gold ETPs since mid-October.
"Gold is dead in the water and is an asset class that should be avoided," said Chad Morganlander, a Florham Park, New Jersey-based money manager at Stifel, Nicolaus & Co., which oversees about $170 billion. "We continue to believe that dollar strength will be an anchor on metals, and in particular on gold."
Fund Wagers
Futures have dropped 9.9 percent in 2015 to $1,066.60 an ounce on the Comex in New York. Prices fell for five straight weeks, the longest slide since July 24. The net-short position in gold futures and options was 8,989 contracts in the week ended Nov. 17, U.S. Commodity Futures Trading Commission data released three days later show. That compares with a net-bullish position of 21,530 contracts a week earlier. Investors trimmed their long holdings to 92,318, the smallest since December 2008.
Bullion, long considered a haven during times of geopolitical turmoil, failed to sustain brief gains last week following the Nov. 13 terrorist attacks in Paris that left 129 people dead and injured another 352. In addition to being ignored by investors, the metal is suffering from weak physical demand, particularly in India, which vies with China as the world's top bullion buyer. Valcambi, one of Switzerland's largest gold refiners, projects annual Indian imports of 850 metric tons. That's down from the average 875 tons in the past five years.

"Investors have become somewhat inured with terrorism," Jack Ablin, chief investment officer in Chicago for BMO Private Bank, which oversees $68 billion, said by telephone. "They just see it as an ongoing risk, but a single event is not enough to derail an economy or a market, so investors have chosen to ignore it."
Gold is heading for a third straight annual loss amid speculation that the Fed will soon start tightening monetary policy. Minutes from the Fed's October meeting released last week showed officials stressed that "it may well become appropriate" to raise the benchmark lending rate in December. Goldman Sachs Group Inc. analysts led by Jeffrey Currie said they expect bullion to extend losses over the next 12 months, according to a report on Nov. 18.
Paulson Stake

The slump hasn't deterred billionaire hedge fund manager John Paulson. His firm, Paulson & Co., left its holding in the SPDR Gold Trust, the world's biggest bullion ETP, unchanged in the third quarter, a government filing showed Nov. 16.
While traders are pricing in a more than two-thirds chance of a rate increase in December, the Fed minutes showed policy makers largely agree that the pace of increases will be gradual. The rate outlook may already be "absorbed by the market for now," Karvy Commodities Broking said in a report Friday.
"The Fed has made it clear they are likely to hike in December -- they've also telegraphed that they are going to move very slowly from thereafter, so there's a little less enthusiasm for the dollar," said Dan Heckman, national investment consultant in Kansas City, Missouri, at U.S. Bank Wealth Management, which oversees about $126 billion. Still, "we have a very low inflation and a very low-growth environment, and it's hard to make a case for gold."
Watch Next: Bruce Richards on Hedge Funds, Puerto Rico, Europe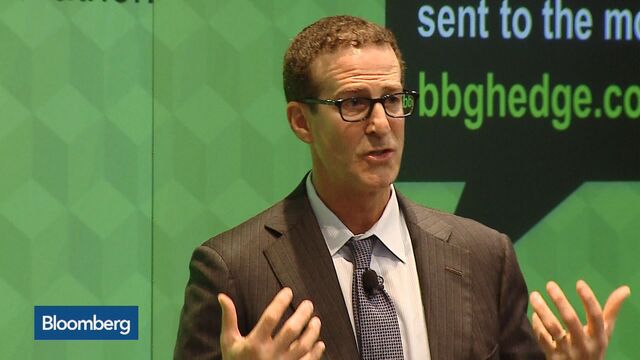 Before it's here, it's on the Bloomberg Terminal.
LEARN MORE