Why Lowering Student Loan Rates Would Mostly Help Big Earners
A debt policy championed by Democrats won't help everyone who's struggling to pay back student loans.
by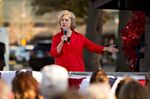 The $1.3 trillion of student debt held by Americans is looking like an increasingly risky bet. One in four borrowers is delinquent or in default on his or her student loans, meaning either 180 or 270 days late in paying back what's owed.
One idea for fixing that problem, hailed by many Democrats, is to lower interest rates on many of those loans. Senator Elizabeth Warren (D-Mass.) has pushed to allow people with older federal student debt to refinance at today's lower rates and to push rates down even more for new students. Hillary Clinton took up the charge in August, when she announced her plan to make college more affordable at a New Hampshire high school.
"It is just wrong that people are locked into college loans at eight, nine, even 10 percent interest," Clinton said. "We will cut your interest rates, so the government never makes a profit off your loan." 
Bernie Sanders agrees: 
But new research suggests lowering rates probably won't do much to stem defaults. While it would make repayment easier for millions of borrowers, a large-scale refinancing would help people with tons of debt more than people with small balances. The people with the smallest balances are the most likely to default. 
Interest reductions "simply lower everyone's payments, and borrowers with the highest debt get the largest benefit, whether they are having trouble repaying or not," write researchers Kevin James and Andrew Kelly, of the American Enterprise Institute, in a report released Thursday.
People who owe six figures would benefit from lower rates more than people with one or two thousand dollars in debt. Those debtors tend to be the ones who went to graduate school and who will earn a lot over their lifetimes.
"Borrowers with lower balances and lower earnings will get very little help," James and Kelly write. Those are the borrowers at the biggest risk of default: A third of all borrowers with $1,000 to $5,000 in debt default on their loans, compared with 18 percent of those with more than $100,000 in student loans.
Of course, six figures of debt is not an easy thing to have, and an 18 percent default rate still means that scores of borrowers are struggling. Plus, a couple of hundreds of dollars in savings may mean more to someone who is struggling with a little bit of debt than thousands would to someone who has a lot of debt but is financially stable. 
Still, high earners seem to recognize how much they stand to gain from the policy that's been championed by Democratic lawmakers. In a new poll of more than 1,000 student debtors, conducted by YouGov for Student Loan Hero, a website that offers tools to calculate repayment options, people with big salaries were more likely than their peers to make low interest rates on student loans a top priority. Thirty-one percent of people earning more than $80,000 said that giving people the chance to refinance at lower rates was the most important student loan policy facing the next president. Only 20 percent of people earning less than $40,000 agreed. The lowest earners said making community college free mattered more.
So why have lowering student loan rates become such an important part of the presidential campaign?
"It's a ready-made policy that subsidizes middle- and upper middle-income people," said Jason Delisle, an education expert at the New America Foundation. "It's an off-the-shelf way to say, 'I want to subsidize you more.' Those people vote."
Watch Next: U.S. Student Debt Has Reached $1.2 Trillion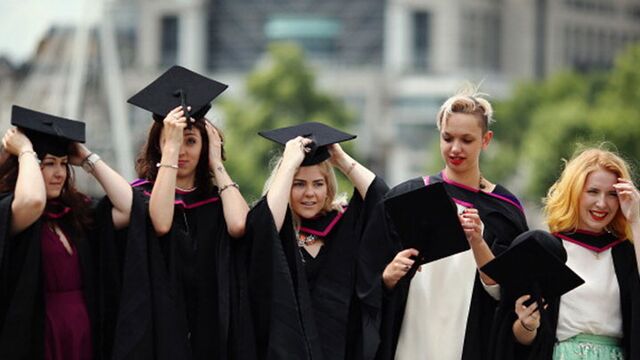 Before it's here, it's on the Bloomberg Terminal.
LEARN MORE