Marathon's Richards Says Puerto Rico Electric a Favorite Asset
by
Deadline for Prepa and creditor group to expire Friday

Marathon is part of Puerto Rico Electric creditor group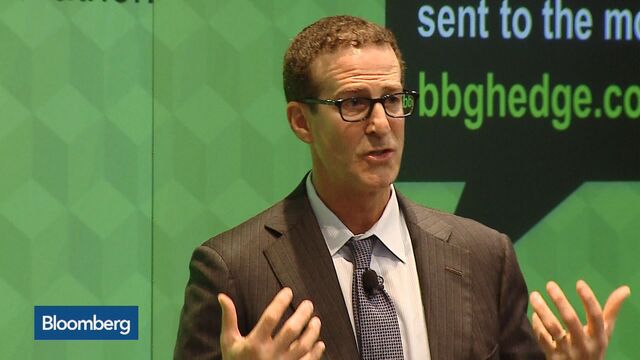 Marathon Asset Management Chief Executive Officer Bruce Richards said Puerto Rico Electric Power Authority debt remains one of the hedge fund's favorite assets while the utility and fellow creditors move toward a final debt-restructuring agreement.
"Its debt to GDP is above 100 percent, it's non-sustainable, they need to restructure," Richards said Thursday during a Bloomberg interview in New York. "One of the things that will happen in 2016, is there will be a restructuring in Puerto Rico. "
Creditors of the utility known as Prepa have agreed to a 15 percent decrease in the principle amount of the debt, to extend maturities by about four years or so and lower interest-rate coupons, Richards said. 
"It's in the best interest of Puerto Rico," said Richards, who also is the hedge-fund firm's co-founder.
The utility faces a deadline Friday that gives the creditor group the right to void the pact unless they agree to an extension. Under terms of the restructuring agreement reached earlier this month, the legislature must approve the plan by Friday. Bondholders agreed last week to give the utility more time to negotiate with insurers who have objected to the terms. They extended preliminary talks 13 times in the past year.
Puerto Rico Governor Alejandro Garcia Padilla will convene an extraordinary session of the commonwealth's legislature in the first week of December after lawmakers failed this week to address a bill he recommended that would authorize the restructuring of the utility.
Before it's here, it's on the Bloomberg Terminal.
LEARN MORE