Investors Are Taking the Air out of Some of the Hottest 'Yield Plays' in Markets
The prospect of an interest rate hike is reducing risk appetite.
By and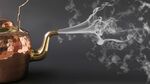 Years of low interest rates have sparked an intense search for yield, with many investors seeking heftier returns in riskier corners of financial markets. So-called yield plays, including real estate investment trusts (Reits), master limited partnerships (MLPs), some initial public offerings, leveraged loans, and the bottom tier of the corporate credit market, have offered relief for the return-ravenous, rate-restrained investor.