The Town Viagra Built Tries to Move On
A tax break played a role in the decline of Puerto Rico's economy.
By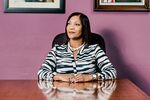 In December, the Puerto Rican government may default on its bond payments after years of overborrowing—it owes $70 billion—and lack of growth. The origins of the crisis lie partly in a tax break that enriched and then devastated the Puerto Rican economy.
"We're responsible for a lot of good moments," Mayor Wanda Soler Rosario says in her office in Barceloneta's city hall. After Pfizer won U.S. Food and Drug Administration approval for Viagra in 1998, it chose a plant in the city to produce the drug that helped millions of men overcome impotence. The pineapple-and-sugar-cane town was transformed into one of the biggest concentrations of pharmaceutical manufacturing in the U.S.
Barceloneta and other Puerto Rican towns were the beneficiaries of Section 936 of the Internal Revenue Code, which provided a tax exemption for mainland U.S. companies, mostly manufacturers with operations in Puerto Rico and other U.S. territories. At the peak, 14 pharmaceutical and other plants operated in Barceloneta, a city of 25,000.
That golden age of subsidized prosperity is over. In the mid-1990s politicians of all stripes came to oppose the tax break. Pro-statehood groups said the exemption perpetuated colonialism. On the mainland, it was seen as corporate welfare—U.S. taxpayers lost $3.9 billion in 1994 alone, according to the U.S. Government Accountability Office. President Bill Clinton signed a bill in 1996 phasing out 936 over 10 years. Puerto Rico saw a slew of pharmaceutical and manufacturing plant closures caused by recession, mergers, and slow sales. Pfizer stopped making Viagra in Barceloneta in 2008. "There was some expectation that jobs would be lost," says Elias Gutiérrez, an economist at the University of Puerto Rico. "But that was optimistic. It's been catastrophic."
Manufacturing jobs have fallen from 161,100 in January of 1996 to 73,000 this September. In 2006, Puerto Rico fell into a recession it's yet to escape. "It was a huge hit to an economy in a tiny period," says Antonio Medina, executive director of the Puerto Rico Industrial Development Co., which is charged with attracting manufacturers. "Since Puerto Rico became part of the U.S., there have been tax policies to drive investment to the island. The last 10 years are the anomaly."
From tuna canners to glue makers, the manufacturers that had helped industrialize Puerto Rico began to close. When Barceloneta hit bottom, 1 in 4 adults were unemployed, says the mayor's office; today the jobless rate is closer to 12 percent. "Ending 936 killed us," says Hiram Aguila, who landed a job in a pharmaceutical plant right out of high school in 1989. "You started to see this factory close, then that factory close, and all of a sudden there were all these people competing for the same jobs and nobody was hiring."
Aguila was earning $21.85 an hour when he was laid off in 2009 after a Sanofi-Aventis plant cut its payroll. He then made $200 a week at his father's convenience store. Bills mounted. The stress caused a divorce. Now earning $10 an hour working for the city, Aguila may move to Orlando.
Manufacturing jobs have stabilized recently as Puerto Rico stresses the experience of its workforce and the low cost of doing business. Development officials have persuaded five pharmaceutical and health product companies to reopen factories in the past two years. The island still pumps out medicine, including AstraZeneca's cholesterol treatment Crestor. "We have everything we need from a technical standpoint to build on our base and grow the sector," says Ivan Roman, an adviser to the board of the Pharmaceutical Industry Association of Puerto Rico. What's missing, he says, is some exemption from federal taxes.
Barceloneta is diversifying. Next year, Wyndham Hotel Group will open a $65 million seaside resort there. The city already has the island's biggest outlet mall, and Mayor Soler wants to lure more chains to open shops. She's gotten the city to finance businesses, starting with a barbecue restaurant in a once-vacant downtown storefront.
But retail jobs aren't going to solve Puerto Rico's problems. "All jobs are good, and all jobs are important," says Industrial Development's Medina. "But the difference is, a manufacturing job making $60,000 to $80,000 a year actually creates the shoppers that support the retail job making $15,000 to $20,000."
The bottom line: After Section 936 was repealed, the number of manufacturing jobs went from 161,100 in January 1996 to 73,000 in September.
Before it's here, it's on the Bloomberg Terminal.
LEARN MORE