The Euro-Dollar's Most Important 24 Hours This Year
No, it's not the Fed's December meeting.
by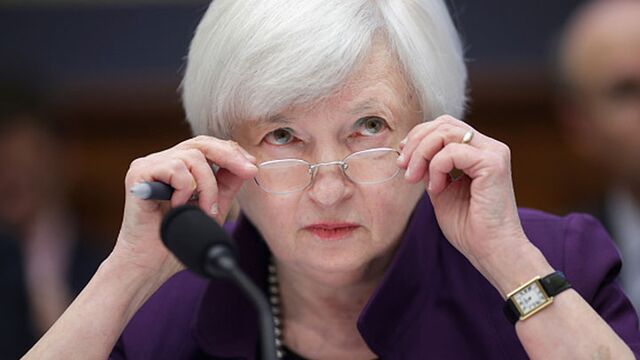 While foreign exchange markets are gearing up for the all important Federal Open Market Committee meeting on December 16, implied volatilities in euro-dollar show that key events prior to that may prove even more important, Bloomberg strategist Vassilis Karamanis writes.
On December 3, the European Central Bank may announce further monetary stimulus. That same day, Fed Chair Janet Yellen testifies before the Joint Economic Committee of the U.S. Congress. A day later, the next U.S. employment report is due. These events may just help the market determine the common currency's price action versus the dollar going into year-end and further out.

The spread between euro-dollar 3-week implied volatility, which captures these event risks, and the 2-week one expiring on December 2 has jumped to its widest level in Bloomberg data going back to 2006, surpassing even highs set during the Lehman crisis turbulence.

Euro's 1-month volatility vs the greenback rose yesterday to 13.64 percent, highest since July 1, as the tenor captures the December 16 Fed meeting that could mark the first U.S. rate increase in nine years. Fed funds futures show a relatively high 66 percent probability of a rate hike next month. The spread between 1-month and 2-week implied volatilities reached on November 17 its widest level since 2002 at -3.6 volatilities.

Euro-dollar's volatility term structure has steepened significantly this week on the 3-weeks and 1-month tenor. The inversion of the curve signifies the enhanced importance assigned by market participants to the above mentioned risk events.
Note: Vassilis Karamanis is a strategist who writes for Bloomberg. The observations he makes are his own.
Before it's here, it's on the Bloomberg Terminal.
LEARN MORE