Square, Match Gain in Market Debuts After Low-Priced IPOs
By and
Mobile-payments firm run by Jack Dorsey jumps up to 64 percent

Match chairman Blatt says company recognizes `choppy market'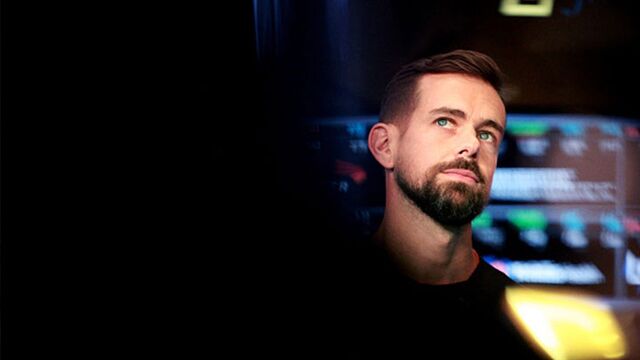 Square Inc. and Match Group Inc. jumped in their first day of trading, after pricing initial public offerings low enough to entice investors rattled by choppy markets, as well as bulls confident in their growth prospects.
Mobile payments company Square closed up 45 percent in New York, valuing the company at about $4.2 billion. It rose as much as 64 percent in early trading after selling shares at $9 apiece, below the planned range of $11 to $13.
Match, the owner of online-dating services Tinder, Match and OkCupid, opened 13 percent above its IPO after pricing shares at the low end of the marketed range. The unit of billionaire Barry Diller's IAC/InterActiveCorp raised almost $400 million in its IPO, selling 33.3 million shares for $12 each, according to a statement Wednesday. Shares were originally offered at $12 to $14.
Square's day-one surge underscores the challenge of pricing shares in startups that, while private, attracted lofty valuations they may not be able to sustain once they've gone public and become subject to broader regulatory scrutiny. Measuring Square's worth poses an added dilemma: should it be considered a fast growing tech provider or a financial company providing services that are easy to replicate?
"By pricing at $9 knowing demand would be at $13, Square was willing to forgo $100 million-plus of cash they sorely need in order to create the impression of a strong IPO," Gil Luria, an analyst at Wedbush Securities Inc., said.
Funding Round
The price not only fell short of the proposed range -- it was also far below the $15.46 a share Square sold stock for in its last private funding round. The company fetched a $6 billion valuation in its latest financing.
Square got its start by creating small devices that plug into smartphones and tablets to allow merchants to process payments made by cards, from which the company usually takes a 2.75 percent cut per swipe.
"It seems more like another payment processor that uses a little technology than a technology company," said Erik Gordon, a professor at the University of Michigan's Ross School of Business. "There is no way to put a smiley face on a price that is 40 percent below its previous valuation and nearly 20 percent below the low end of its projected offering range."
Square plans to use proceeds from the IPO for general corporate purposes and possibly for acquisitions, company filings show. The San Francisco-based company's net loss widened to $131.5 million in the nine months through September, from $117 million in the year-earlier period. Net revenue jumped 49 percent to $892.8 million.
"It's something that's been a long road -- it's a milestone," Chief Executive Officer Jack Dorsey said in an interview on Bloomberg TV, referring to the IPO. "This is not something that you go around. This is what can accelerate us as a business."
Match IPO
Match is made up of a number of online dating sites from Match.com to Tinder as well as networks for more niche markets like LDSPlanet.com, aimed at Mormons. The stock closed 23 percent higher at $14.74, which puts its market value at about $3.4 billion.
While Match is the single leading business in the online dating industry, its newer tools -- like Tinder with its swipe-through date candidates -- may cannibalize users from older properties, according to Brandon Ross, an analyst at BTIG Research. The company will also need to improve Tinder to fend off even newer competition while trying to monetize the smartphone app, Ross said.
Match and Square are coming to the markets at a volatile time for offerings.
Last week, fast-growing online mortgage lender LoanDepot Inc. canceled its IPO
and Fitbit Inc., the wearable device maker, reduced the size of a planned
secondary offering.
Match said in a separate filing Wednesday that an interview with Sean Rad, the chief executive officer of its Tinder app, published that day in the U.K.'s Evening Standard newspaper "was not approved or condoned" by the company. Rad isn't a director of Match and wasn't authorized to make statements on behalf of the company, and figures included in the article on Tinder's user base and the number of daily "swipes" were "inaccurate," according to the filing.
The article, in which 29-year-old Rad says he's "addicted" to the Tinder service and falls in love with a new girl "every other week," follows other ill-timed interviews during the initial public offerings of technology giants.
Disclosure Rules
Watch Next: Square CEO Dorsey Says IPO Helps Us Accelerate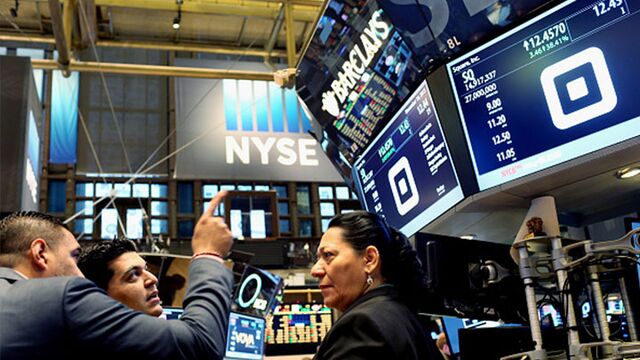 In 2011, daily-deal site Groupon Inc. asked investors to disregard comments made by Chairman Eric Lefkofsky, who told Bloomberg the company was "going to be wildly profitable." Google Inc. said during its 2004 first-time share sale the U.S. securities regulator was investigating whether it violated rules on information disclosure, after founders Sergey Brin and Larry Page granted an interview to Playboy magazine.
IAC will remain the largest shareholder in Match Group, owning about 86 percent of the company after the IPO, filings show. Proceeds from the offering will go toward repaying debt owed to IAC.
"It's important operationally to have a little separation from IAC," Match Chairman Greg Blatt said in an interview with Bloomberg TV. "IAC has a history of growing assets to a certain size and then creating independence for it."