Money Managers Now Have a Record Proportion of Their Portfolio Dedicated to Corporate Bonds
by
A financial market record was quietly reached this week.
Allocations to corporate bonds by big buy-side investors moved to 35.5 percent, up from 35.3 percent last week, according to the latest Stone McCarthy survey of senior money managers. It is an all-time high for a data series that began back in 1999, when the figure was as low as 19.1 percent.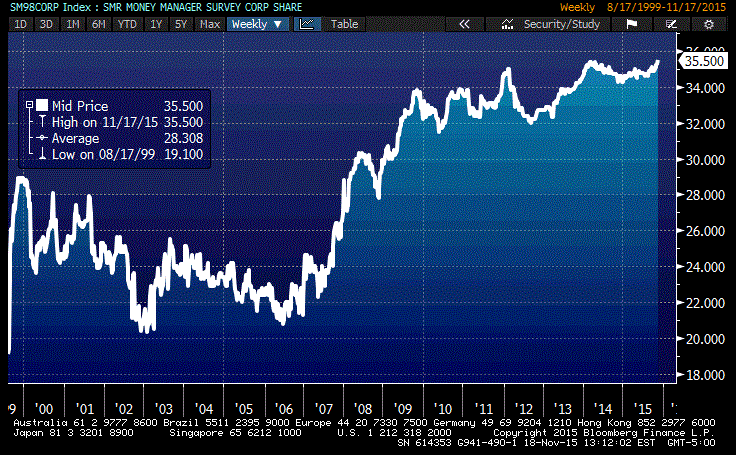 As Rob Elson, a strategist at Bloomberg notes, allocations to corporate bonds have averaged 33.9 percent over the past five years. 
Elsewhere in markets, the first U.S. interest rate rise in almost a decade -- an event that would traditionally hit corporate bond prices -- looks all but certain to happen next month. 
Before it's here, it's on the Bloomberg Terminal.
LEARN MORE