First Drive: The New Tesla Model X SUV Has Some Surprises
You know about the speed and those gullwing doors, but you have to sit in the beautiful middle seat, or experience the lofty headroom, to appreciate fully what this car has to offer.
by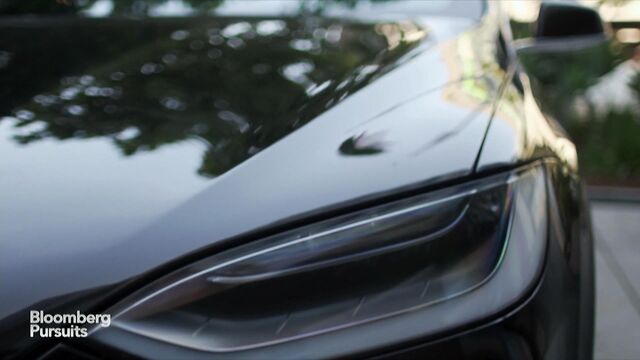 Here's irony for you: What is arguably the most exciting car to hit show rooms next year—one that is made right here in California—is not an official participant at this week's Los Angeles Auto Show.
But we still managed to get behind the wheel of the Tesla Model X for a quick test drive. I don't want to gush, but at first blush it is about as good as you can imagine for the sister vehicle of the car that broke Consumer Reports. 
You've already seen the stats: Model X comes with a 90 kwh battery providing 250 miles of range, a 259-horsepower-equivalent electric motor that powers the front wheels, and a 503-horsepower motor that powers the rear. It can hit 60 mph in 3.8 seconds (even faster with Ludicrous mode) and has a top speed of 155 mph. All-wheel drive comes standard. 

The car comes with seating for seven, those famous power-automatic gullwing doors, and a windshield that stretches from low on the front of the car to what feels like halfway toward the back. Visibility inside is the best I've seen. 
A center touch screen, like the one we see in the Model S, controls everything from the climate, to the radio, to the charging status and available range of the car. You can also start the car, unlock it, open and close the doors, and activate the horn and headlamps on the Model X using an app on your phone. 
You can place your order for the Model X now. Deliveries begin late next year. Or just watch the video above. 

Before it's here, it's on the Bloomberg Terminal.
LEARN MORE