business
'Frankenfish' Wins Approval as First Genetically Altered Animal
By
Genes added to AquAdvantage Salmon allows fish to grow faster

FDA says product is as safe and nutritious as Atlantic salmon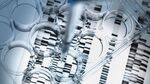 A genetically engineered animal for human consumption was approved by U.S. regulators for the first time, allowing AquaBounty Technologies Inc. to begin marketing its faster-growing salmon -- a creation critics have dubbed "Frankenfish."
The Food and Drug Administration cleared AquAdvantage Salmon, which has added genes that allows the fish to more quickly expand to produce more flesh. It's a victory for AquaBounty after a two-decade struggle to be able to sell the animal to farmers.
The FDA "determined that they have met the regulatory requirements for approval, including that food from the fish is safe to eat," said Bernadette Dunham, director of the FDA's Center for Veterinary Medicine. Shares of Intrexon Corp., which holds a 58 percent stake in AquaBounty, rose 4.5 percent to $36.88 at 3:15 p.m. in New York.
The decision is also part of an effort by the FDA to adapt to the rapidly changing world of genetically modified food. The agency also released guidelines Thursday for food companies that want to label their plant-derived products either as genetically engineered or as containing no genetically engineered ingredients. Food manufacturers aren't required to label their products with the information but can do so voluntarily.
In the new guidelines, the FDA relies on the term "food derived from genetically engineered plants," rather than "genetically modified" or "genetically modified organism," though it won't take action against companies that use the acronym "GMO."
Heated Topic
Selling genetically modified plants and animals as food has been a controversial topic. Consumer groups, including Consumers Union and Food & Water Watch, have pushed for labeling of genetically modified foods, which they don't agree has been proven safe. Supporters have said the products can help reduce hunger by being more productive and resistant to disease. Companies including Monsanto Co., Dow Chemical Co. and Syngenta AG make genetically modified seeds for food production, according to Food & Water Watch. Altered crops include pesticide-resistant soybeans, extra-nutritious rice and apples that don't brown.
The FDA won't require food made with the genetically engineered salmon to be labeled. If consumers want to avoid it, they can choose wild-caught salmon, the FDA said on a conference call with reporters Thursday.
Kroger Co. and Safeway Inc. have both said they wouldn't sell genetically engineered salmon, according to food safety and fishing groups that are against the product. Kroger confirmed by e-mail that it would not to sell the fish. Safeway didn't respond to requests for comment.
"Consumers deserve to know what type of food they're buying –- and an overwhelming majority has told us that they want genetically modified food labeled in poll after poll," said Michael Hansen, senior scientist with Consumers Union, in a statement. "The decision to not require a GE label for this product takes away the consumer's ability to make a truly informed choice."
The U.S. House passed a bill in July that would create national regulation of genetically engineered food, pre-empting state labeling standards and prohibiting labeling of the food if regulators say it's safe. The Senate hasn't yet taken up the legislation.
The FDA determined the salmon is as safe to eat and as nutritious as other unaltered Atlantic salmon. and the gene engineering is safe for the fish. The AquAdvantage Salmon must be raised only in land-based, contained hatchery tanks in two specific facilities in Canada and Panama, the FDA said. It isn't allowed to be bred or raised in the U.S., and the salmon are sterile, so if they do escape, they can't breed with wild fish.
"AquAdvantage Salmon is a game-changer that brings healthy and nutritious food to consumers in an environmentally responsible manner without damaging the ocean and other marine habitats," AquaBounty Chief Executive Officer Ronald Stotish said in a statement.
(Updates with Kroger position in eighth paragraph.)
Before it's here, it's on the Bloomberg Terminal.
LEARN MORE