Terrorists Likely Planned Another Attack, Paris Prosecutor Says
by and
Ringleader Abaaoud not among those arrested in police raids

Paris attacks killed 129 people and left 300 injured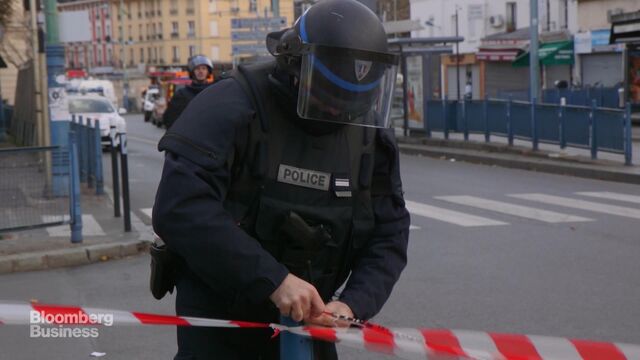 Terrorists had likely planned another attack, Paris prosecutor Francois Molins said, citing findings from a predawn police raid in a Paris suburb that led to the deaths of at least two extremists and eight arrests.
In the seven-hour assault that began at 4:30 a.m., one young woman blew herself up, and another extremist was killed by bullets and hand grenades, he said at a press conference in Paris Wednesday.
Phone taps, surveillance and witness accounts had led investigators to conclude that Abdelhamid Abaaoud, the suspected ringleader of Friday's terrorist attacks, might be holed up in Saint Denis, the very suburb where the night's violence began outside the Stade de France.
Molins said Abbaoud was not among those arrested. Neither was Abdeslam Salah, one of the eight suspected perpetrators of the attacks in the Paris area. Last week's attacks killed 129 people and left more than 300 injured.
Before it's here, it's on the Bloomberg Terminal.
LEARN MORE