Square IPO Pricing Will Test Investors' Appetite for Unicorns
by and
Mobile-payments company scheduled to price offering Wednesday

Company seeking a market value of as much as $4.2 billion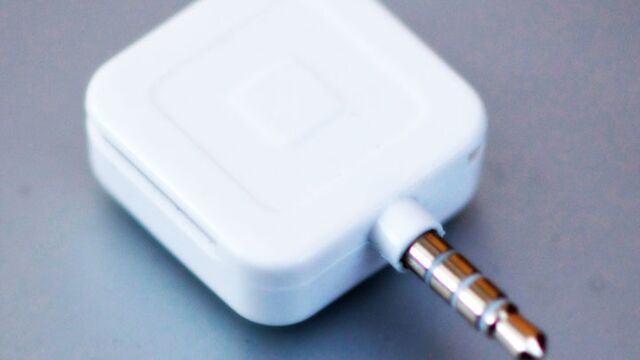 What investors are willing to pay for mobile-payments service Square Inc. in its initial public offering will hinge on how much of a technology premium the company warrants for being a member of the startup "unicorn" club.
The company has the attributes of the so-called unicorns -- those darling private companies valued at more than $1 billion: a celebrity chief executive officer, Twitter Inc. co-founder Jack Dorsey, popular and simple technology, opportunities for expansive growth and big-named venture capitalist backers. Yet by the numbers, Square is akin to a financial company, with 95 percent of revenue coming from payment processing and point-of-sale transactions it executes for customers.
"It's got a legitimate business, but there's going be this tension -- is it a high-growing Internet company versus a lower-multiple payment processor?" Kathleen Smith, principal at Renaissance Capital LLC and manager of IPO-focused exchange-traded funds, said in an interview.
Square got its start by creating small devices that plug into smartphones and
tablets to allow merchants to process payments made by cards, from which the
company takes a 2.75 percent cut per swipe. Like many tech startups, it essentially accomplishes what older competitors do for customers, but in an easier, and sometimes less expensive, way.
Etsy, FitBit
While Square isn't the first unicorn to go public -- merchant marketplace Etsy Inc. and online lender LendingClub Corp. both sold shares in the past year -- it's coming to the markets at a volatile time for offerings. Last week, fast-growing online mortgage lender LoanDepot Inc. canceled its IPO and Fitbit Inc., the wearable device maker, reduced the size of a planned secondary offering.
Match Group Inc., the owner of online-dating sites Tinder, Match and OkCupid, is expected to price its IPO after market close on Wednesday, and is seeking to raise as much as $466.7 million. At 10:53 a.m. in New York, orders were being directed to $13 a share, the midpoint of the marketed offering range of $12 to $14 apiece, according to a person familiar with the matter.
Investors have been sizing up Square, which is also scheduled to price its IPO on Wednesday, selling 27 million shares for $11 to $13 each. Based on the upper end of that range, the company, whose venture capital backers include Sequoia Capital, Khosla Ventures and Kleiner Perkins Caufield & Byers, is seeking a valuation of as much as $4.2 billion.
Those terms highlight the conundrum of companies such as Square that have fetched lofty private valuations. The proposed price range falls short of the $15.46 a share Square sold stock for in its last private round, when it nabbed a $6 billion valuation.
Payment Processors
At the low end of the proposed range, Square would be valued at about $3.6 billion. By that measure, the company would still trade at almost eight times 2015 adjusted revenue, which is about twice as much as traditional payment processors Heartland Payment Systems Inc. and First Data Corp., according to Gil Luria, an analyst at Wedbush. The multiple is comparable to that of Vantiv Inc., another payment processor, but below cloud-computing company Workday Inc., based on Luria's estimates.
For the first nine months of this year, Square's net loss widened to $131.5 million from $117 million in the year-earlier period. Net revenue jumped 49 percent to $892.8 million. Square, which has been adding products such as marketing services and cash advances over the years, is positioning itself as a tech company.
"Things that we can do today using technology to really weed out the bad from the system helps us to actually be much more inclusive of everyone who wants to come on board that system," Chief Financial Officer Sarah Friar said in the company's IPO roadshow video. "And it's truly revolutionary. No one else is doing it the way that Square does it."
Two unicorns that went to the markets before Square haven't fared well in the past months. LendingClub, which went public almost a year ago, surged 56 percent in its debut on Dec. 11. Since then, the stock has plummeted 45 percent. Etsy is trading 45 percent below its April IPO price.
Some of the luster of simply being a tech company has worn off because investors increasingly want to see growing profitability -- not just increasing sales, said Rett Wallace, chief executive officer at Triton Research, which analyzes Silicon Valley companies preparing an IPO.
"You could go do a search and replace the word tech with magic," Wallace said. "How that magic turns into value is kind of unclear."
Before it's here, it's on the Bloomberg Terminal.
LEARN MORE