New U.S. Spying Strategy Released Amid Probe of Paris Plot
by
Strategy seeks to align intelligence operations at agencies

Threat from hackers elevated to help defend vital networks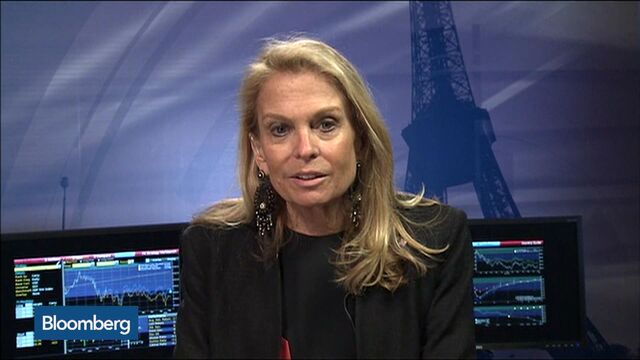 The U.S. released a new counterintelligence strategy Wednesday as investigators continued to sift through evidence in last week's deadly attacks in Paris to determine how a carefully coordinated plot could have eluded the world's top intelligence agencies.
The policy document, which had been in production prior to the Paris attacks, identifies five broad missions to infiltrate and disrupt foreign adversaries, protect vital computer networks and personal data from cyber-attacks and detect so-called insider threats, or workers inside agencies who might seek to steal or compromise information.
"It's a strategy for agencies to take a look at the broader picture of what the counterintelligence threat is," William Evanina, the U.S. national counterintelligence executive, told reporters Wednesday.
U.S. adversaries "include not only foreign intelligence services and their surrogates but also terrorists, cyber intruders, malicious insiders, transnational criminal organizations, and international industrial competitors with known or suspected ties to these entities," according to the 14-page unclassified version. "Many use sophisticated overt, covert, and clandestine methods to compromise our national security."
Penetrating Adversaries
While the report released Wednesday doesn't mention the Paris attacks, it defines the top mission for U.S. counterintelligence as penetrating foreign adversaries in order to better understand their operations and to provide advance warnings to agencies and private companies about threats to their information and assets.
The challenges of tracking operatives of foreign governments are the same when it comes to tracking groups like the Islamic State, also known as ISIL, said Evanina, who works under Director of National Intelligence James Clapper.
"We'd like to know definitively if ISIL is getting training and tradecraft from foreign governments," he said.
Four operatives so far identified in the Paris attacks were on the radar of U.S. intelligence agencies, Senator Richard Burr, a North Carolina Republican and chairman of the Senate intelligence committee, said.
129 Killed
The Paris attacks killed at least 129 people and were "planned in Syria, organized in Belgium, and carried out in France," French President Francois Hollande told parliament.
The counterintelligence strategy also elevates the need for better cybersecurity, calling on agencies to improve their ability to detect threats to networks and safeguard information.
"Foreign intelligence entities threaten U.S. national security as they relentlessly seek access to sensitive U.S. information and assets that will provide them with an economic, military, or technological edge," according to the strategy.
In particular, the document calls for improved information sharing between the government, private companies and academic or research institutions, as well as increasing the number of risk assessments conducted on organizations that research, manufacture or buy sensitive technologies.
A commission created to investigate the Sept. 11, 2001 attacks against New York and Washington found that U.S. agencies failed to share intelligence that could have detected the plot.
Before it's here, it's on the Bloomberg Terminal.
LEARN MORE