Carlyle's Unwanted Debt Exposes Growing Problem on Wall Street
By and
Debt offering for Symantec's data-storage unit put on hold

Banks increasingly on hook as $15 billion of deals struggle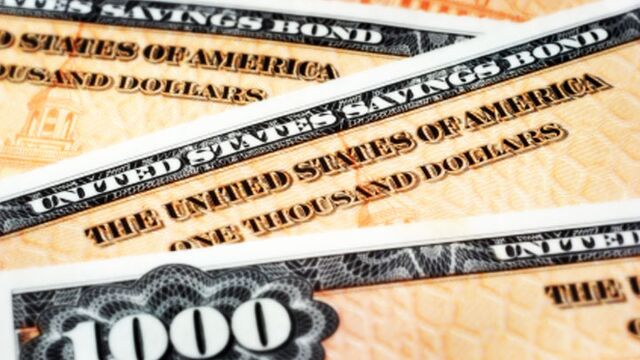 Investors who piled into anything and everything in the junk-debt market in recent years have begun to run in the other direction at the first sign of trouble.
The turnabout has caught Wall Street's biggest banks off guard and is increasingly leaving them on the hook for funding takeovers that investors want little part of. On Tuesday, Bank of America Corp. and Morgan Stanley were forced to shelve the debt package backing the year's largest leveraged buyout -- $5.5 billion meant to fund Carlyle Group LP's purchase of Veritas, Symantec Corp.'s data-storage business, according to two people familiar with the matter.
"It's very much a whipsaw market," said Martin Fridson, chief investment officer at Lehmann Livian Fridson Advisors LLC. "Outside of a recessionary period, this has been pretty brutal."
Fixed-income investors are fast pulling down the shutters on the riskiest deals as they brace for the Federal Reserve to raise the benchmark rate for the first time in almost a decade and the outlook for global growth darkens. That has left banks grappling with more than $15 billion of deals that money managers have rejected or demanded huge discounts to buy in recent weeks. Skittish investors could also cause those banks to think twice about putting together deals with high leverage in the future.
Bank of America and Morgan Stanley made significant revisions to the terms of the Veritas offering to entice investors, according to the people, who asked not to be identified because the information isn't public. It didn't work, leading the banks to postpone the offering in hopes of bringing it back when market conditions are more amenable, the people said.
One investor said he was approached three times in the last week by a credit salesman who asked how deep a discount he needed to commit to the deal. Unloading the debt at steep discounts can eat into underwriting fees, and if large enough, can create losses for banks.
Banks Involved
"Symantec continues to expect the sale of Veritas to close by Jan. 1, as previously announced," said Noah Edwardsen, a Symantec spokesman. "There's no financing contingency associated with the closing."
Representatives for Bank of America and Carlyle declined to comment.
Colm Kelleher, who runs Morgan Stanley's investment banking and trading business, told an investor conference Tuesday that he's "very focused on leveraged finance" and the debt offerings that are having problems being sold have him "on very high alert." A Morgan Stanley representative declined to comment specifically on the Veritas deal.
Barclays Plc, Citigroup Inc., Credit Suisse Group AG, Goldman Sachs Group Inc., Jefferies Group LLC and UBS Group AG were the other banks involved in raising the debt, according to data compiled by Bloomberg.
The banks need to sell the loans by year's end to minimize holdings of risky assets that will be used for next year's stress test, according to Brian Kleinhanzl, an analyst with Keefe, Bruyette & Woods Inc.
"The Fed can put higher loss rates on those loans which means it could affect the capital return that banks have," Kleinhanzl said.

The average price of leveraged loans in the secondary market has plunged below 90 cents on the dollar to a four-year low. Investors are making their preference clear in high-yield bonds, gravitating toward the top rungs of creditworthiness while abandoning the lower-rated offerings.
Negative Headlines
Investors are worried that highly levered companies won't have enough cash flow to pay down debt should the economy begin to falter, said Bradley Rogoff, the New York-based head of global credit strategy at Barclays.
Negative headlines have also proved to be triggers for investor unease. At least two big deals involving drugmakers got a working over from investors amid a mushrooming scandal at Valeant Pharmaceuticals International Inc., one of the biggest debt issuers in the market.
Morgan Stanley is still looking to place about $1.2 billion of Lannett Co.'s debt for an acquisition and Goldman Sachs sold a Concordia Healthcare Corp. loan at 94.5 cents on the dollar.
Morgan Stanley has also had trouble selling debt for Sycamore Partners's acquisition of junk-rated Belk Inc., a 127-year-old department-store chain, according to a person with knowledge of the matter. A $1.5 billion loan is being offered at 89 cents on the dollar, compared with an initial proposed price of between 98 cents and 98.5 cents, said the person, making it one of the biggest discounts of the year.
"In a search for yield, demand for low-rated companies over the past several years has been mostly strong," said Christina Padgett, head of North American leveraged finance at Moody's Investors Service. "In 2015, we've seen investors become more selective based on credit quality."