Two Air France Flights to Paris Diverted on Bomb Scare
by
Phone threats were received after the planes took off

Flight 55 was from Washington, Flight 65 from Los Angeles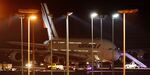 Two Air France flights bound for Paris from the U.S. were diverted to Salt Lake City and Halifax, Canada, after the airline received anonymous threats by telephone following their respective takeoffs, the carrier said.
There was a "bomb scare" on Flight 55 from Washington on a Boeing Co. 777-300 aircraft, and Flight 65 from Los Angeles on an Airbus Group SE A380 plane, Air France-KLM Group said Wednesday. Both planes landed safely and were diverted as a precautionary measure to conduct all necessary security checks, it said.
Nerves are on edge following last week's terror attacks in Paris that killed at least 129 people. On Tuesday, a bomb threat led Germany to cancel a soccer game with the Netherlands that Chancellor Angela Merkel and members of her Cabinet planned to attend.
"World aviation is on high alert," Mark D. Martin, founder of Dubai-based Martin Consulting LLC, said in an e-mail. Airports need to immediately step up screening of all staff entering airports, including contract workers and anyone connected with parked aircraft, he said.
Delta Call
Authorities will lead an investigation to identify the source of the telephone call made to one of Delta Air Lines Inc.'s reservation centers, the carrier said in an e-mailed statement. The two airlines are members of the SkyTeam alliance.
The FBI and airport police were on the scene at Salt Lake City airport where Flight 65 was diverted to after taking off from Los Angeles, the U.S. airport said in a post on Twitter. Operations weren't affected, it said.
No threat was found on both the diverted flights, the Associated Press reported.
Flight 65 flight departed Salt Lake City and is en route to Paris, according to Flightradar24, a website tracking aircraft routes, in a Twitter post.
Separately, all 262 passengers and crew aboard Flight 55 got off the aircraft safely, Halifax Airport said in a post on Twitter.
Canadian police will search the aircraft and luggage using police dogs, and the airport is "working closely" with them, Halifax Airport said in separate Twitter posts. The main Halifax runway is closed while the secondary airstrip remains open and in operation.
Watch Next: Terror Attacks Will Not Dent EasyJet's Growth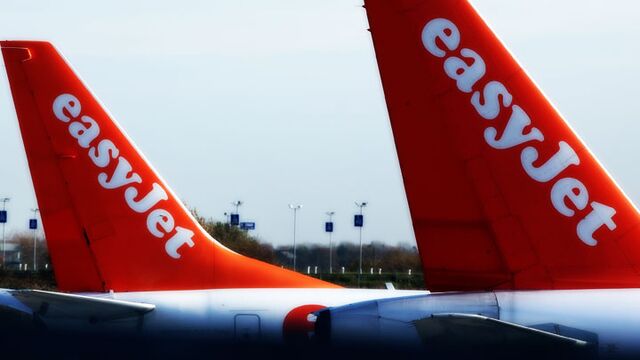 Before it's here, it's on the Bloomberg Terminal.
LEARN MORE