London's Top Cop Orders More Armed Police Officers on Streets
by
Around 2,000 out of 32,000 London police officers have guns

Armed response vehicles to increase by a third, chief says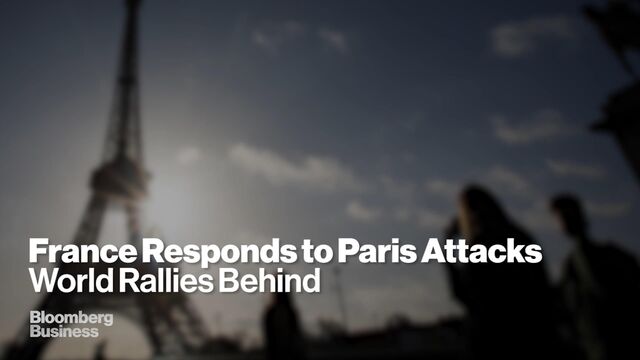 London will add armed police and armored-response vehicles as authorities grapple with how to respond to the threat of a terrorist attack similar to the one that killed at least 129 people killed in Paris last week, London's most senior police officer said.
Bernard Hogan-Howe, commissioner of the Metropolitan Police Service, told a London radio station Tuesday that he plans to create a mobile reserve to back up the predominately unarmed force should an attack take place in the capital.
"I am determined that we are well-prepared should anything like that happen here," Hogan-Howe told LBC radio in an interview. "I've got a good idea how that can be achieved, and over the next few weeks as I've worked all that detail out, we will be announcing it."
The first major test of British security arrangements comes Tuesday as tens of thousands of fans will descend on Wembley stadium to watch the French national soccer team take on England. Prime Minister David Cameron, the Duke of Cambridge and other statesmen will attend, according to LBC.
Soccer Match
The Metropolitan Police Service said Monday that it planned to increase the police presence at the game including more armed officers. Several suicide bombers killed themselves outside Paris's Stade de France on Friday night as France played world champion Germany.
"This match is going ahead," Cameron said to lawmakers Tuesday. "Our people stand together, and as they have done so many times when faced with evil, once again we will prevail."
Hogan-Howe said that while he doesn't have any intelligence hinting at an attack on Tuesday's match, the force will boost the number of officers on the streets.
"It would be a bit odd if we didn't respond in a common-sense way," Hogan-Howe said. "We're going to see overt arming."
Hogan-Howe's interview came after Cameron said he planned to add 1,900 intelligence officers to the country's security services in a bid to stave off an attack. The U.K. terrorist threat has been at its second-highest level since August 2014, meaning that an attack is likely.
The U.K. security and intelligence services have foiled seven terrorist plots over the past year, Cameron's spokesman told reporters in London, declining to give any details.
Before it's here, it's on the Bloomberg Terminal.
LEARN MORE