El Nino Is Causing California Power Prices to Spike
by and
Grid operator said it had difficulty forecasting temperatures

California saw price spikes above $1,000 a megawatt hour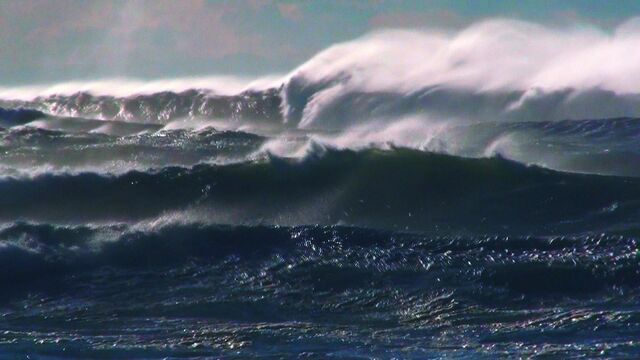 California has yet to see the full force of El Nino, and it's already tripping up the state's power-demand forecasters.
The state saw "significant" electricity price spikes in the third quarter as El Nino made it difficult to predict how much power would be needed on hot summer and fall days, the California Independent System Operator Corp. said Monday in a report. Record rainfall and regional cloud cover in Southern California also perplexed forecasters, the grid operator said.
"With El Nino, California and the Southwest tends to get more storminess and that is inherently more challenging to forecast," Matt Rogers, president of Commodity Weather Group LLC, said in an e-mail Tuesday. "The extra cloudiness and sporadic storminess this autumn as well as some heat spikes early in the third quarter can be attributed to El Nino influences."
El Nino describes the warming of the equatorial Pacific caused by weakening trade winds that normally push sun-warmed waters to the west. It is expected to bring higher-than-average rainfall to California, which is in the midst of a four-year drought. The weather phenomenon has already contributed to Pacific typhoons and drought concerns in parts of Southeast Asia.
In California power markets, the odd weather led to "load forecast errors on several days with particularly high loads," according to the report. In September, there was a "relatively high percentage of intervals" when prices spiked above $1,000 a megawatt-hour in the 5-minute market.

"California load models have not experienced weather patterns like we have seen this past year, especially the high temperatures of October," Steven Greenlee, a spokesman for the California ISO, said in an e-mail statement. The grid operator is "retraining" its forecasting models, Greenlee said.
The Northern California hub, which includes San Francisco, continued to see brief price surges in October and November, grid data show.
On average, power prices slumped in the third quarter from a year earlier due in large part to cheaper natural gas, the report showed. Spot on-peak power at the Northern California hub averaged $38.15 a megawatt-hour from July through September, down 23 percent from the same period last year and the lowest average for the quarter since 2012.
Before it's here, it's on the Bloomberg Terminal.
LEARN MORE