Germany Says Seven Arrests in Paris Manhunt Fail to Nab Suspect
by and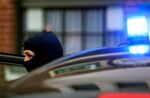 Seven people arrested in Germany in the hunt for suspects in the Paris terror attacks probably aren't connected with the plot, Interior Minister Thomas de Maiziere said.
Police in the town of Alsdorf near the Belgian border released the suspects Tuesday after placing them in custody in several stages earlier in the day, police in the nearby city of Aachen said in a statement.
"Evidence is still being evaluated, but so far it doesn't appear that there's an extremely close connection with the events in Paris," de Maiziere told reporters in Berlin. He indicated that Belgian-born Abdeslam Salah, 26, sought by France after the attacks that left at least 129 dead on Friday, wasn't among those taken into custody.
"There were indications that it could have been a bigger fish," he said. "This doesn't seem to have been the one being sought."
Special forces detained two women and a man at about 9:30 a.m. on Tuesday, police spokesman Werner Schneider said by phone earlier. Four more arrests were made later in the day, according to police statements.
Watch Next: What Constitutional Changes Will France Invoke?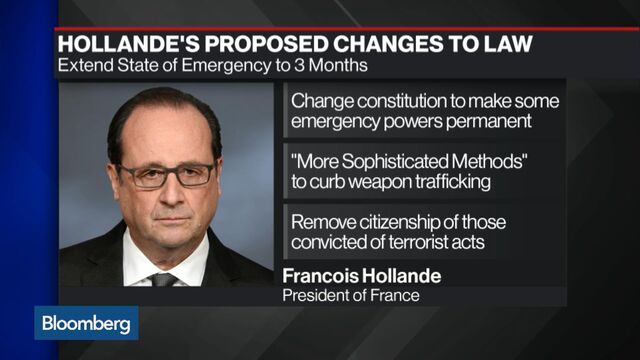 Three suspects were apprehended outside a job center after police were tipped off that one of the individuals being sought by authorities in connection with the attacks might be in the area. All three were foreign nationals, Schneider said, without providing further details.
Before it's here, it's on the Bloomberg Terminal.
LEARN MORE