Deutsche Bank: Our Survey Suggests Dermatologists Have Soured on Valeant
"Valeant's derm future depends on a plan B," said one skin doctor.
by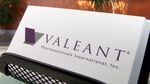 Revelations regarding Valeant Pharmaceuticals's relationship with specialty pharmaceutical company Philidor and its pricing and distribution practices have exposed the company to potential regulatory and legal risks.
Judging by what dermatologists had to say about Valeant, reputational risk should also be front of mind for Chief Executive Officer Michael Pearson and other executives at the Canadian pharmaceutical company.
Deutsche Bank commissioned a survey of 25 dermatologists who write at least 10 prescriptions for Valeant drugs per week, on average, and have made use of the Philidor channel, to get a glimpse of how possible shifts in sentiment surrounding the company and its products could affect its financial performance.
"We recognize the limitations of our sample size and that docs' views can change as more information comes to light, but we thought it would be helpful to gauge these docs' views on how the Philidor controversy has already affected their prescribing of VRX products, how it might affect their future prescribing, and how it affects their view of VRX's future standing in dermatology," wrote analyst Gregg Gilbert.
Two-thirds of respondents indicated that they have been prescribing fewer Valeant drugs since the company severed ties with Philidor, and they expect that the trend to continue in the near future:

Based on the comments presented by Deutsche Bank, dermatologists have soured on the company in light of recent events:

Doctors cited reimbursement concerns, a lack of trust, high pricing, and administrative issues as reasons why they have been prescribing fewer Valeant products to patients. Negative views, while prevalent, were far from universal.
These are just a series of anecdotes, with a sample size below what most statisticians would consider sufficient for a normal distribution. As such, Deutsche Bank isn't inferring much from these responses. Still, the analyst acknowledged that what he did learn doesn't bode well for Valeant.
"We are not changing our model or 'hold' rating as a result of this brief survey, but the results certainly suggest that the Philidor controversy could have longer-lasting effects vs. just the short-term disruption that management has suggested," wrote Gilbert, who has a price target of $136 on the stock.
Before it's here, it's on the Bloomberg Terminal.
LEARN MORE