Junk-Bond Buyers Said Seeking Bounty to Fund Carlyle Deal
by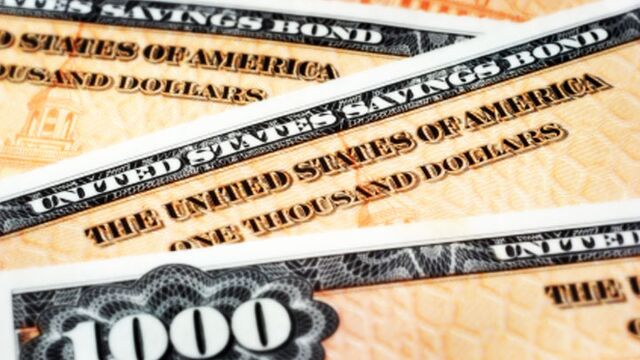 The banks backing Carlyle Group LP's $8 billion buyout of Symantec Corp.'s data-storage business are facing one of the costliest debt deals of the year to offload part of the financing in the corporate-bond market.
As investors squirm at the amount of debt being piled onto the unit, known as Veritas, underwriters are discussing yields of 11.5 percent to 12.5 percent to lure potential buyers to a $1.775 billion junk-rated portion of the debt, according to people with knowledge of the talks. That would be one of the highest bond yields of 2015 and shows just how risk-averse fixed-income investors have become as the global economy cools and the U.S. Federal Reserve moves to raise interest rates for the first time in almost a decade.
Borrowing costs on junk bonds are soaring back toward a three-year high set last month as investors grow wary of increasing their exposure to risky assets in the credit markets. That is beginning to impact banks that have committed to finance buyouts in the last few months and are now finding it difficult to syndicate the debt.
BofA, Morgan Stanley
Bank of America Corp. and Morgan Stanley are leading the $5.5 billion debt financing for Carlyle's purchase, the biggest leveraged buyout this year. A $750 million secured bond is being offered at 8.5 percent to 9 percent, the people said, asking not to be identified as the information isn't public. The dollar bond portions were initially offered at about 7 percent for the secured debt and about 10 percent for the unsecured securities. The debt is being marketed as a dual-tranche deal to American and European investors.
Tom Rottcher, a Bank of America spokesman, Mary Claire Delaney, a spokeswoman for Morgan Stanley and Randy Whitestone, a Carlyle spokesman, declined to comment.
The size of the secured bonds was increased by $250 million last week after the banks reduced the U.S. portion of a loan they were marketing by $950 million to get the financing done. That loan is now being offered at 95 cents on the dollar. Potential investors are also waiting for the loan deal to be priced before committing to purchase the bonds.
Carlyle agreed to buy Veritas from Symantec Corp. for $8 billion in August. The deal came a decade after Symantec paid $13.5 billion to acquire the business.
Before it's here, it's on the Bloomberg Terminal.
LEARN MORE