Goldman: These Are the Brands That Millennial Women Love
Free People, Nasty Gal, Sephora and more.
by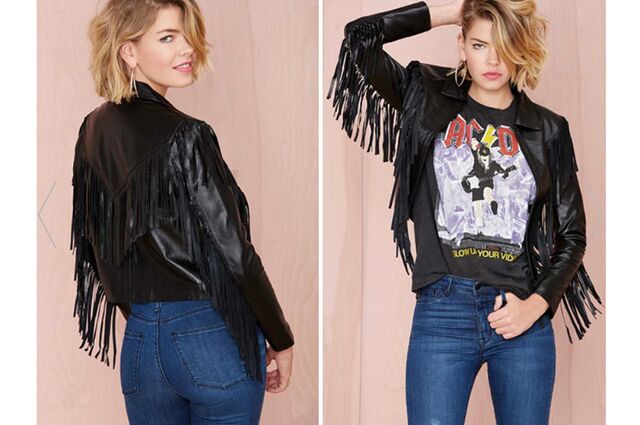 Goldman Sachs has conducted its fair share of research on millennials and impacts the generation will have on brands in the future.
With the holiday shopping season just over a week away, the bank has published the results of its third annual "Teen Vogue-GS millennial brand survey" looking at which brands are getting the most traction among the women in this age group. 
The team, led by Lindsay Drucker Mann, has a list of the biggest winners as well as the brands set to gain traction.
In terms of winners, the team listed 20 brands on a "Love List" which is comprised of the names that score high in terms of affinity, word of mouth, and familiarity. There is quite a bit of good news for seven select names on this list. The likes of  MAC, Free People, Sephora, PINK, Victoria's Secret, Forever 21, and H&M have posted high results for three years straight.
Here's the full Love List.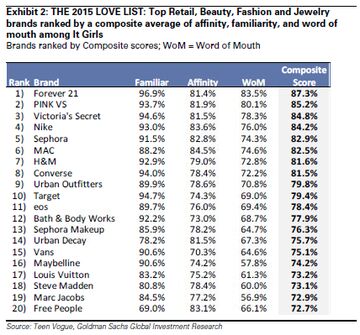 For the up-and-comers, Goldman has a "Brands Rising" list, which shares 20 names that have high rankings in terms of affinity and familiarity among millennials but are still "off the radar" for the broader population. Goldman says these names are worth watching as brands on the list tend to "show momentum" in subsequent years.
Names taking high marks on this list are Topshop, Nasty Gal, Free People, and Kate Spade.
Here's the full list: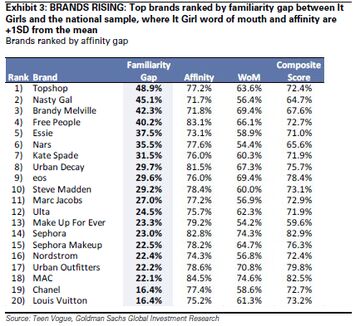 Before it's here, it's on the Bloomberg Terminal.
LEARN MORE