Embraer Extends Range of Newest Jet to Beat Cessna Advantage
by
Legacy 450 distance leapfrogs Latitude as competition heats up

Brazilian company to waite before designing new planes
Embraer SA extended the range of its newest business aircraft by 13 percent at no extra cost to buyers, offering more distance than a similar craft from Textron Inc.'s Cessna in the competition for medium-sized jet customers.
The Embraer Legacy 450 will be able to travel 2,900 nautical miles (5,400 kilometers) with larger fuel tanks, said Marco Tulio Pellegrini, chief of the company's business jet unit. The extended range will be available in the third quarter next year and be offered for free as a retrofit for Legacy 450s delivered beforehand.
Cessna's Latitude has a range of 2,850 nautical miles, according to a JPMorgan Chase & Co. report. That longer range had provided the Latitude, which began deliveries in the quarter that ended in September, a major selling point over the Legacy 450. 
"Having this additional range, it will be a no-brainer decision," Pellegrini said. "What I don't want is to lose market share to the competition."
Embraer's plane will keep its $16.8 million price tag for now, he said.
Market Share
Embraer, a producer of regional commercial airliners and military planes, entered the business jet market about a decade ago with new small aircraft, winning customers from Cessna and Hawker, a jet maker that went bankrupt and was purchased by Textron. Embraer's market share over the last decade has grown to 16.5 percent from 2.7 percent, Pellegrini said.
Cessna has fought back by building new planes and refreshing older Citation models. Analysts and industry consultants expect the Wichita, Kansas-based company to announce Monday a large jet with intercontinental range and a reconfiguration of the Longitude with new engines and a 3,400 nautical mile range to match customers' desires to fly farther and in roomier cabins.
Embraer is studying its next move, Pellegrini said. The Brazilian company needs about two years to consolidate the transfer of assembly production to Florida from Brazil and to push sales of the newest models -- the Legacy 450 and 500 -- before announcing new planes that "tap the gaps" in its jet lineup, he said.
"If you try to do everything at the same time, probably you are going to fail. There are important things to be done first," he said. "Growing and preparing the foundation for the next ten years, that's important."
Watch Next: The Jet Engine of the Future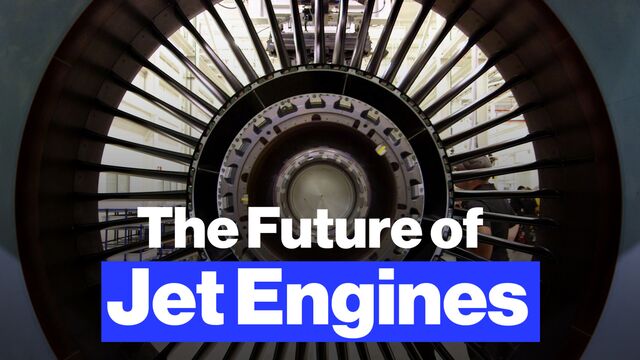 Before it's here, it's on the Bloomberg Terminal.
LEARN MORE