Cessna Poised to Leap Pacific With Seattle-Tokyo Private Jet
by
Hemisphere model will have range of 4,500 nautical miles

Planemaker woos big-jet buyers with largest-ever aircraft
Textron Inc.'s Cessna, started by a Kansas farmer who built his own plane in 1911, plans to offer a private jet with Seattle-to-Tokyo range to help the company lure buyers seeking bigger business aircraft.
Large-cabin corporate planes have led an industry recovery as executives look to travel non-stop across continents. More than 80 percent of the value of luxury-jet purchases in the next five years will be bigger models, according to a survey of fleet operations released Sunday by Honeywell International Inc.
The Hemisphere will be Cessna's biggest-ever model, sporting a 102-inch cabin -- the "widest cabin in its class" -- and with a range of 4,500 nautical miles (8,300 kilometers), Chief Executive Officer Scott Ernest said Monday at the National Business Aviation Association's annual trade show in Las Vegas. The plane, expected to sell for about $35 million, is targeting its initial flight in 2019.
That range would slot the Hemisphere into the market above Bombardier Inc.'s Challenger 650 and Gulfstream's G450 and below Dassault Aviation SA's Falcon 900LX and Bombardier's Global 5000. Those planes are older models while the Hemisphere will be a new "clean-sheet" design, Ernest said.
"Over the last 20 years, customers in this segment have seen little innovation or investment in new products," he said in a statement. Cessna said it's seeking customer feedback on the new aircraft.
Cessna also announced that it's changing the design of its Longitude business jet, which was first announced in 2012. The range will be reduced by 15 percent to 3,400 nautical miles and the engines switched to Honeywell's HTF7700 instead of Safran SA's Silvercrest.
"We believe that this range and performance is what the market wants for typical missions in this class," Ernest said.
The 2017 delivery target for the 12-passenger Longitude is unchanged, Cessna said, and the first flight is on track for next year.
Watch Next: The Jet Engine of the Future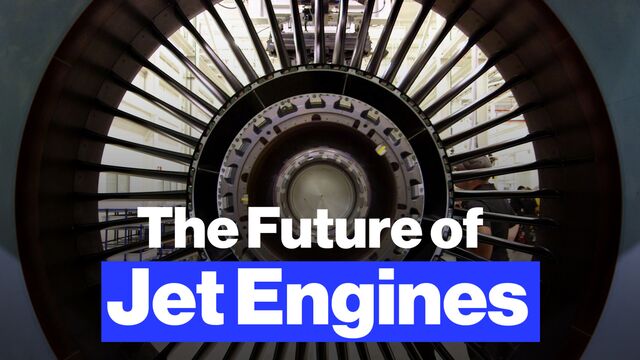 Before it's here, it's on the Bloomberg Terminal.
LEARN MORE