Key Issues Remain After Syria Deal Reached in Vienna
by and
Paris attacks provided urgency to resolve four-year civil war

Iran, Saudi Arabia cooperation critical to agreement's success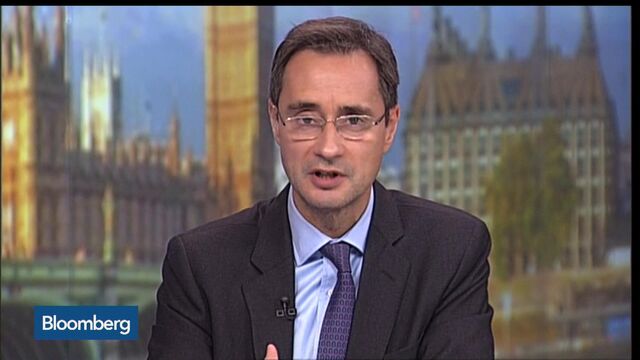 The most serious international effort yet at ending Syria's four-year civil war leaves in place some significant obstacles to peace.
The 17-nation deal announced in Vienna on Saturday exceeded some analysts' expectations for the meeting of key players in Syria's conflict, after multiple attacks in Paris claimed by Islamic State added pressure to reach a consensus. The result was a timeline to let opposition groups help draft a constitution and elect a new government by 2017, starting with a United Nations-sponsored meeting between government and opposition representatives by Jan. 1.
Yet the deal left key issues hanging, in particular the fate of Syria's President Bashar al-Assad, and a decision on which of the hundreds of opposition groups will be included in the political process. It doesn't specify whether the new government will have full executive power -- a key demand for those opposed to a role for Assad in the transition -- and the agreement hinges on whether the president will commit to a process that could end his regime.
"I don't expect it to work out," Samir Nashar, a member of the National Coalition, Syria's main political opposition, said from Istanbul. "It ignores very important issues. It looks more like a reconciliation between the opposition and the regime."
Saudi Cooperation
On Monday, German Chancellor Angela Merkel said she expects the political process to proceed. Saudi Arabia will be in contact with the Syrian opposition, Merkel told reporters at the G-20 summit in Turkey, where she met Saudi's King Salman on Sunday.
The hope is that the fight against Islamic State "will be possibly coherent and unified," she said. "But we are not there yet."
The emergence of Islamic State and the growing involvement of regional powers have added to the complexity of the conflict in Syria. The sectarian struggle between mostly Shiite Iran and predominantly Sunni Saudi Arabia helps fuel the war, while Assad is also backed by Russia. The war has left more than 250,000 people dead and displaced half of the country's population. French warplanes bombed the group's stronghold Sunday in the Syrian town of Raqqa.
While the violence in Paris contributed to Saturday's agreement, it remains to be seen whether it will translate into real progress on the ground, according to Sami Nader, head of the Beirut-based Levant Institute for Strategic Affairs. The best chance for success will be if Western powers and Russia "are afraid enough of another Paris attack" to pressure their proteges and allies to end the violence, he said.
"Will it be enough to make achievable gains, or will it be an emotional shock that will fade away and bring back the old conflicting positions?" Nader said.
Regional Rivals
The rivalry between Iran and Saudi Arabia may preclude the necessary cooperation. Iran backs Assad, a member of Syria's Alawite minority whose faith is an offshoot of Shiite Islam, and has sent militias from Iraq and Lebanon to support him. Saudi Arabia has financed and armed rebels fighting to bring down the president.
"Each one ultimately can be a spoiler," said Graham Griffiths, an analyst at Control Risks in Dubai. "If they don't feel their interests are being furthered or represented by further talks or further plans, and if they're not talking or communicating with each other, that's a pretty significant barrier to any progress."
The agreement's "Achilles' heel" is its reliance on Assad's regime to make real concessions and accept a transfer of power, Yezid Sayigh, senior associate at the Carnegie Middle East Center in Beirut, said by e-mail. On Saturday, U.S. Secretary of State John Kerry said Assad's allies conveyed that he's prepared to be serious and engage in talks.
"The critical factor will therefore be whether or not Russia and Iran are really ready to exercise leverage over the Assad regime, and how much leverage they actually have," he said.
Before it's here, it's on the Bloomberg Terminal.
LEARN MORE