Investors Flee Precious Metals as ETF Outflows Top $1 Billion
by
November outflows come after three straight months of gains

Prices pare gains Monday as traders refocus on rate outlook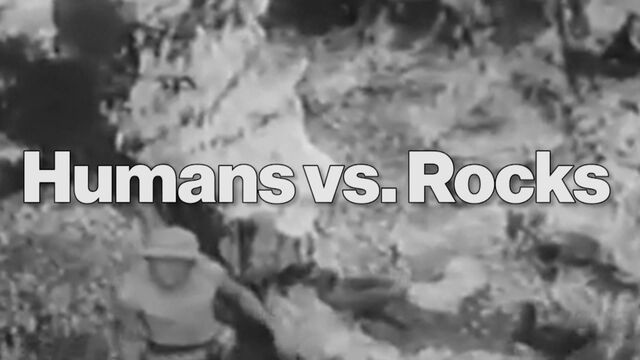 Investors are back to dumping precious metals as gold trades near five-year lows and banks including Barclays Plc forecast more price declines.
Outflows from U.S. exchange-traded funds backed by precious metals have reached $1.12 billion so far in November, heading for the first monthly loss since July, data compiled by Bloomberg show. Gold prices have fallen for four straight weeks as Federal Reserve Chair Janet Yellen signaled that officials are getting closer to raising U.S. interest rates, cutting bullion's appeal as a store of value. Futures rose as much as 1.5 percent Monday after terrorist attacks in Paris spurred haven buying, before paring gains.

Until a few weeks ago, investors had poured money into precious-metal ETFs for three months, the longest stretch since 2012. Bulls were anticipating that slowing global economies, especially in China, would deter Fed policy makers from raising rates. Signs of resilience in the U.S. labor market mean that those expectations are fading, with the chances of higher borrowing costs in December seen at 64 percent, according to Fed-fund futures. That's up from 32 percent just a month ago. American payrolls in October surged by the most this year, government data showed Nov. 6.
"The situation reversed with the strong jobs report and some little hawkish statements from Yellen," said Donald Selkin, who helps manage about $3 billion as chief market strategist at National Securities Corp. in New York. "The dollar's getting stronger because of the anticipation that the Fed might make a move next month. Since gold is priced in dollars, it's negative. Prices have dropped tremendously. That's a result of people pulling money out."
Gold futures in New York tumbled 8.6 percent in the four weeks through Friday, touching $1,073 an ounce on Nov. 12, the lowest since February 2010. The metal climbed for the first time in four days Monday after attacks Friday in Paris killed at least 129 people across the French capital. Prices pared gains as traders refocused on the longer-term outlook for U.S. interest-rate increases.
Higher rates, low inflation and selling from exchange-traded products will continue to pressure gold, analysts at Barclays said Thursday, forecasting the metal would average $1,030 in next year's fourth quarter. Goldman Sachs Group Inc. is also bearish.

Bullion is heading for a third straight annual decline, the longest slump since 1998. Gold loses out when monetary policy tightens because the metal doesn't offer interest or pay dividends, unlike competing assets. Open interest in futures, a tally of outstanding contracts, on Thursday reached the lowest since Oct. 5, exchange data compiled by Bloomberg show. The measure has fallen 6.7 percent in November, heading for the biggest monthly drop in a year.
Other precious metals are also suffering. Platinum futures in New York fell for 12 straight sessions through Friday, the longest slump since 2002. Palladium prices tumbled 12 percent last week, the biggest drop since 2011. The metal's 60-day historical volatility last week reached the highest since February 2012. Silver has dropped for four consecutive weeks.
Before it's here, it's on the Bloomberg Terminal.
LEARN MORE