French Terror Suspect Applied for Asylum in Serbia on Oct. 7
by
Serbia says suspect was not on any Interpol warrants

Newspaper publishes passport ID page of Syrian national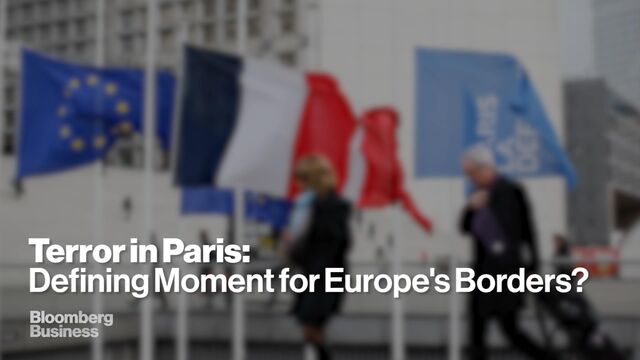 One of the suspects in the Paris terror attacks formally requested asylum in Serbia in early October while entering the country from Macedonia, the Interior Ministry said.
The suspect, with initials A.A., was "not on any Interpol warrants" and "his data matched that of a person who was identified when entering Greece on Oct. 3.," the Serbian ministry said Sunday in an e-mailed statement.
Belgrade-based newspaper Blic published a photo today of what it said was a passport identification page showing the suspected attacker, a 25-year-old Syrian called Ahmad Almohammad, who entered Serbia through Presevo on Oct. 7, four days after arriving in Greece.
Serbia is one of the countries on the Balkan route for refugees and migrants from Syria, Iraq and Afghanistan who arrive via Turkey, Greece and Macedonia and continue toward Croatia and Slovenia to reach the European Union. More than 360,000 refugees and migrants crossed Serbia this year so far, according to a Nov. 7 report by the UN refugee agency.
Before it's here, it's on the Bloomberg Terminal.
LEARN MORE