Money Managers Are Stuffed With Corporate Bonds
The proportion of corporate bonds in buy-side portfolios is close to a new record.
by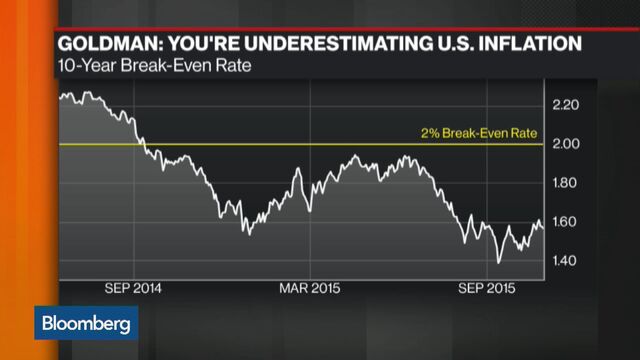 Money managers' allocation to corporate bonds is close to reaching a record, according to fresh survey data.
The latest Stone McCarthy survey of senior money managers showed allocations to corporate debt rose to 35.3 percent this week.
That's not far from a record 35.4 percent level reached in early March, 2014.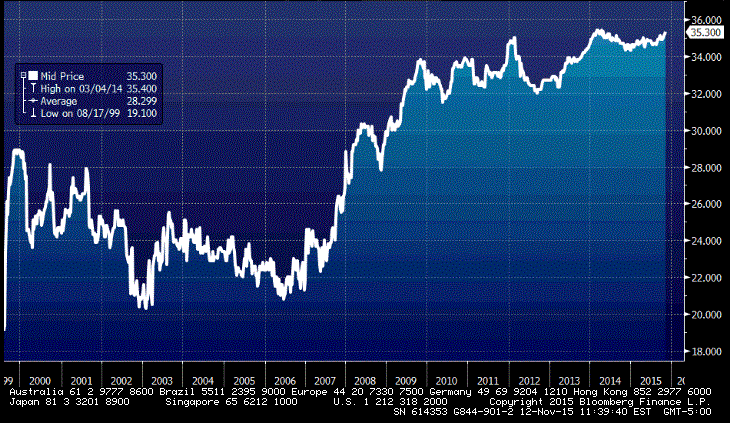 Higher allocations of bonds in buy-side portfolios could be a byproduct of the corporate push to sell new debt before the Federal Reserve is expected to raise interest rates next month, according to Bloomberg strategist Robert Elson. Some $33 billion worth of new investment-grade bonds were sold into the market just last week by companies seeking to lock-in lower interest rates or finance a bevy of big M&A deals. Another $24 billion worth of the debt has been sold in the past couple of days. 
Increased allocation to corporate bonds by the buy-side stands in contrast to trends in the balance sheets of sell-side big banks. Earlier this week Goldman Sachs analysts highlighted new Federal Reserve data that showed banks' inventories of some corporate debt had turned negative. In other words, banks now have a net short position, or bets that prices will fall, on corporate bonds worth about $1.4 billion. That's down from a net positive of $13 billion as recently as May, according to data compiled by Bloomberg.
Still there are others who disagree that such data has anything meaningful to say about the amount of bonds on bank balance sheets. "The dealer inventory report is a net, not a gross report, and as a result, what can be inferred from the data is the positioning of banks and not the amount of balance sheet committed to credit," Jeffrey Meli and Brad Rogoff, Barclays analysts, said in a note.
They added that banks are likely trying to avoid making big directional bets on credit amid volatile and uncertain markets.
"We think that some of the recent changes in positioning are due to a difference in the philosophy of dealers and others are a product of market flows," the analysts said.
Before it's here, it's on the Bloomberg Terminal.
LEARN MORE