Apple's 13-inch iPad Pro Up Close
Bloomberg's Nate Lanxon demonstrates some of the features of the new iPad Pro, including the Apple Pencil stylus
by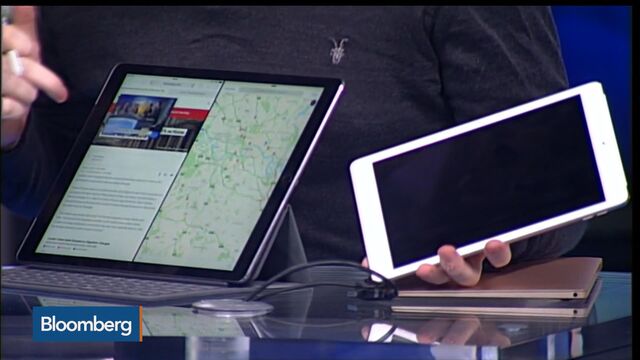 Apple Inc. made its 12.9-inch iPad Pro tablet available for sale in U.K. stores this week and the professional reviews for technology critics are in. But what's Apple hoping British consumers will see that convinces them a tablet larger than some notebook computers can do for them?
Bloomberg's Nate Lanxon joined Guy Johnson and Anna Edwards on Countdown to demonstrate some of the features of the new iPad, including the Apple Pencil stylus.
Before it's here, it's on the Bloomberg Terminal.
LEARN MORE